RECENT HOT 108 JAMZ HIP HOP NEWS STORIES

» back to main page

FEBRUARY 5, 2020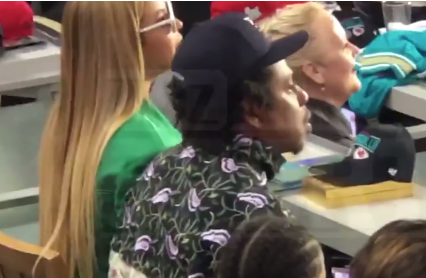 Former San Francisco 49er quarterback Colin Kaepernick had a few words for JAY-Z and Beyonce who attended the Super Bowl LIV in Miami Gardens on Sunday (February 2). During the national anthem, which was performed by pop singer Demi Lovato, the famous couple was filmed sitting alongside their daughter Blue Ivy instead of standing with the rest of the crowd.

Kaepernick, who famously started kneeling during the national anthem to protest police brutality in 2016, called out Hov in one of his recent Instagram Stories.

I thought we were past kneeling tho, he wrote across a screenshot of a Sports article about the couple's conduct at the game. It was coupled with a thinking emoji.

Kaepernick is referring to an August 2019 interview in which Jay attempted to justify his partnership with the National Football League. Many viewed his alignment with the NFL as a slap in Kaepernick's face. When asked about it, he replied, I think we've moved past kneeling. I think it's time for action.

JANUARY 29, 2020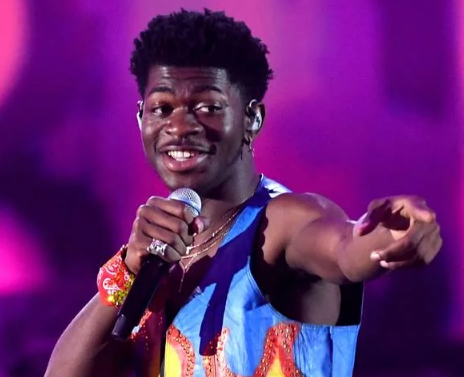 Rather than stoop to Pastor Troy's level, Lil Nas X decided to take the D.S.G.B. rapper's perceived homophobic comments in stride.

On Wednesday (January 29), shortly after Pastor Troy went viral on Twitter, the recent Grammy Award winner responded to Pastor Troy's rant about his pink cowboy outfit and alleged "agenda."

"damn i look good in that pic on god," he wrote alongside a retweet of Pastor Troy's original post.

Lil Nas X performed at the 62nd Annual Grammy Awards at the Los Angeles Staples Center on Sunday (January 26) with the Nas, BTS and Billy Ray Cyrus. He was nominated in several categories, including Record of the Year, Album of the Year, Best New Artist and Best Rap/Sung Performance.

While the 20-year-old artist didn't win in any of those categories, he did pick up a gilded trophy in the Best Pop Duo/Group Performance for "Old Town Road" with the aforementioned Billy Ray Cyrus.

Apparently, Pastor Troy believes the only reason he won is because of his colorful wardrobe choice.

JANUARY 28, 2020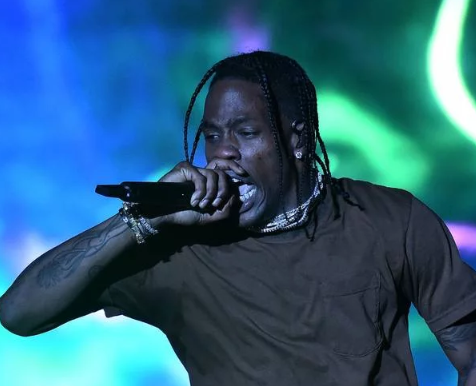 Rolling Loud has unveiled the lineup for its sixth Miami festival, which is scheduled to take place at the Hard Rock Stadium on May 8-10. The three-day event features some of today's biggest Hip Hop stars with Travis Scott, Post Malone and A$AP Rocky serving as headliners.

Rocky is set to cap off a Friday lineup featuring DaBaby, Megan Thee Stallion, 21 Savage, Rick Ross, Trippie Redd and Playboi Carti. Other notables booked for the opening day include Saweetie, Curren$y, Action Bronson, Shoreline Mafia and Pi'erre Bourne.

The Scott-led second day includes additional star power such as Young Thug, Big Sean, Gunna and Swae Lee. The bill also boasts scheduled performances from Chief Keef, Mozzy, T-Pain, Rico Nasty, Soulja Boy, Dave East and G Herbo.

Malone will conclude the star-studded festival on a Sunday lineup featuring Lil Uzi Vert, Roddy Ricch, YG, City Girls and many more. The Griselda Records crew, Juicy J, Young Dolph and NLE Choppa are among the other acts booked for the final day.

Tickets for Rolling Loud Miami 2020 go on sale this Friday (January 31) at 10 a.m. Eastern.

JANUARY 27, 2020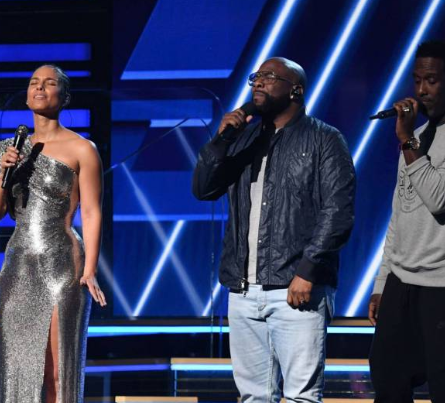 Kobe Bryant's #8 and #24 jerseys were illuminated inside the Los Angeles Staples Center as the 2020 Grammy Awards kicked off on Sunday night (January 26). The sadness that permeated the building was hard to ignore considering Bryant helped take the L.A. Lakers to glory inside the famous venue numerous times.

Following an electric opening performance from Lizzo, who dedicated her set to the late NBA superstar, host Alicia Keys took the stage and couldn't hide her emotions.

"To be honest with you, we're all feeling crazy sadness right now because earlier today, Los Angeles, America and the whole wide world lost a hero," she said. "We're literally standing here heartbroken in the house that Kobe Bryant built. Right now, Kobe and his daughter Gianna and all of those who have been tragically lost today are in our hearts."

JANUARY 21, 2020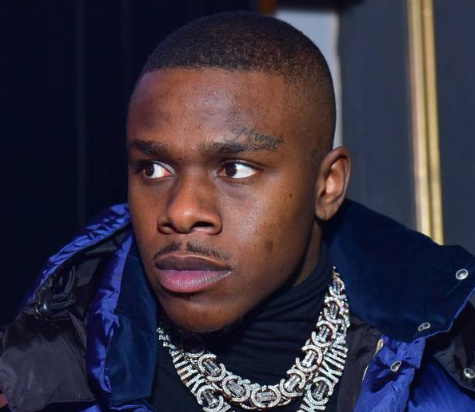 A surveillance video recorded last month might come back to haunt DaBaby. In a video clip the North Carolina-bred rapper is inside the lobby of a Beverly Hills hotel where he gets into an altercation.

The man in the clip is an alleged hotel employee who simply wanted a photo of the burgeoning rapper. After DaBaby refused, he followed the man back into the hotel and slammed him into a wall.

The incident occurred on December 19, the day after DaBaby performed at the Shrine in Los Angeles. Shortly after the confrontation, he reportedly left the hotel with his entourage and police were never called.

DaBaby and his group of friends then allegedly attacked the promoter and another man. They made off with an iPhone 7, credit cards and $80. The alleged victim told police someone doused him with apple juice. He was ultimately released but now faces a battery charge.

That isn't all. DaBaby is also accused of being involved in a nasty fight at The Dallas/Fort Worth Airport this month.


JANUARY 17, 2020




Eminem was full of surprises this week. Only minutes after unleashing Music To Be Murdered By, the inimitable Slim Shady unveiled a video for "Darkness," one of 20 new tracks from the new project.

The visual finds Em holed up in a Las Vegas hotel room where he's drowning in alcohol, prescription pill bottles, guns and bullets, contemplating what would happen if he unloaded on the concertgoers below.

Toward the end of the video, the camera pans to a collection of television sets in the shape of the United States.

On every channel is a news story about a different mass shooting. The text reads, "When Will This End? When Enough People Care."

JANUARY 16, 2020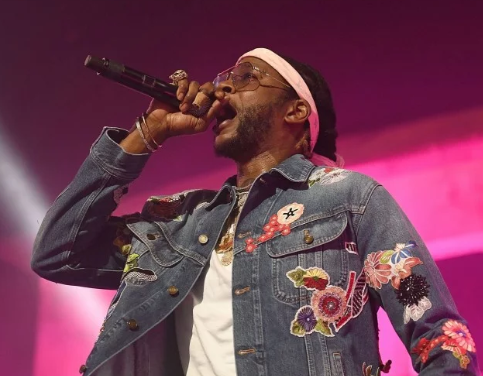 2 Chainz is evidently starting off 2020 with a new do.

On Wednesday night (January 15), the platinum-selling rapper posted a photo to his Instagram account showing his signature dreadlocks laying on the floor.

"This my second cut of the year," he wrote in the caption. It's unclear if he cut them all off or it's simply a trim.

The move comes just ahead of his collaboration with Future, "Dead Man Walking," which 2 Chainz dubbed "the hardest song in the world" last July.

JANUARY 15, 2020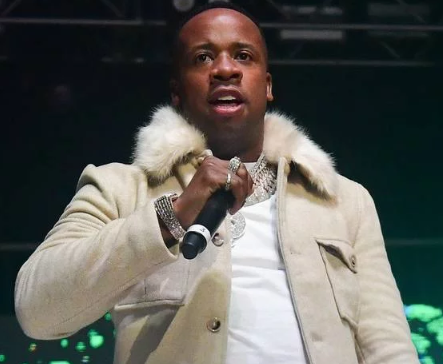 Yo Gotti and Roc Nation have spearheaded a federal lawsuit against the head of the Mississippi Department of Corrections and the warden of the state penitentiary.

Team Roc, the philanthropic arm of Jay-Z's company, and attorney Alex Spiro sued over prison conditions on behalf of 29 inmates on Tuesday (January 14), according to multiple reports.

Gotti has been among the notable figures calling for action after five inmates died in Mississippi prisons over the past two weeks. Three of those prisoners were killed at the Mississippi State Penitentiary at Parchman.

"The conditions in the prisons operated by the Mississippi Department of Corrections are absolutely inhumane and unconstitutional," he said in a press statement last week. "To see this happen so close to my hometown of Memphis is truly devastating. That's why we're calling on Mississippi state leaders to take immediate action and rectify this issue."

The Roc Nation-led lawsuit says the inmate deaths are "a direct result of Mississippi's utter disregard for the people it has incarcerated and their constitutional rights." DOC Commissioner Pelicia Hall and Mississippi State Penitentiary Superintendent Marshall Turner are named as defendants.

JANUARY 14, 2002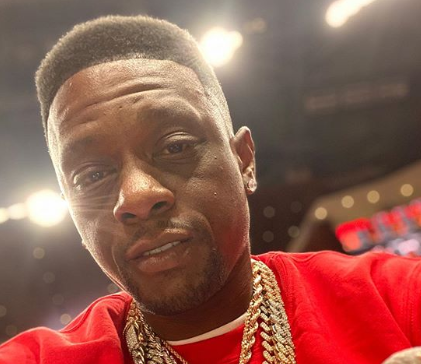 Boosie Badazz is saying sorry after pissing off the Kappa Alpha Psi fraternity by wearing the frat's sweater despite not being a member. In an interview the outspoken rapper apologized but also said he wanted an apology for some of the harsh backlash he received.

"I apologize to 'em, but I need some [apologies] too because they talking 'bout they shed blood for this," he said. "They got people in my DMs talking like they built like me. Like they talking gangsta. I'm like bruh, it ain't that serious. I don't wanna do nothing witchu. My bad, dawg."

JANUARY 13, 2020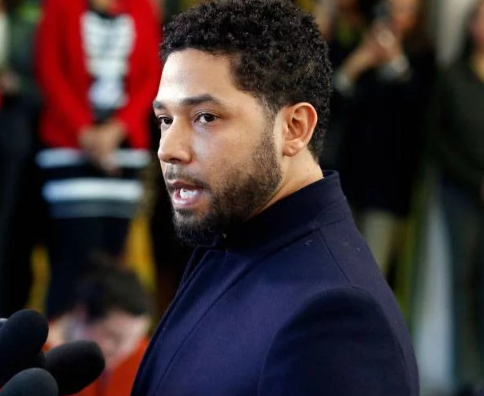 A Cook County judge ordered Jussie Smollett's Google data to be turned over, just as the former Empire star has been barred from appearing on the show's series finale.

Special prosecutor Dan Webb obtained two search warrants as part of his investigation into Smollet, according to the Chicago Tribune. The warrants — issued on December 6 — were for the embattled actor and his manager's Google accounts, including emails, drafted and deleted messages, Google Drive files, Google Voice texts, calls and contacts, search and web browsing history, and location data.

The prosection wanted a full year of data – from November 2018 to November 2019 – to see if Smollett had possibly incriminated himself in relation to the alleged hate crime attack against him in January 2019. Smollett was later charged with filing a false police report in the case, but charges were dropped by the State's Attorney office.

In another blow to the actor, Fox Entertainment president Michael Thorn confirmed Smollett wouldn't be returning for the series finale of the hit show Empire.

"We're not going to bring Jussie back to the show," Thorn said. "There were a number of factors that went into the decision to not bring him back. There were many points of view about if he should come back or if he shouldn't. As hard as a decision as that was, for us… it felt like it was in the best interests of the show and the cast."

Thorn added, "Our hope is that all of the controversy surrounding Jussie doesn't overshadow the show, which we think is bigger than him."

JANUARY 9, 2020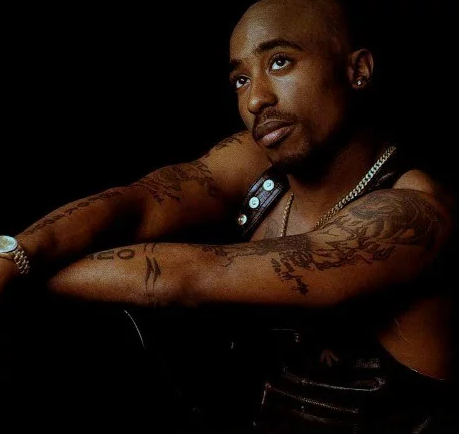 The night Tupac Shakur was fatally shot at a Las Vegas intersection, he was riding in a black BMW 750Li — and now, that car is up for sale. According to the Celebrity Cars Las Vegas website, the 1996 luxury vehicle is available for a cool $1.75 million.



JANUARY 9, 2020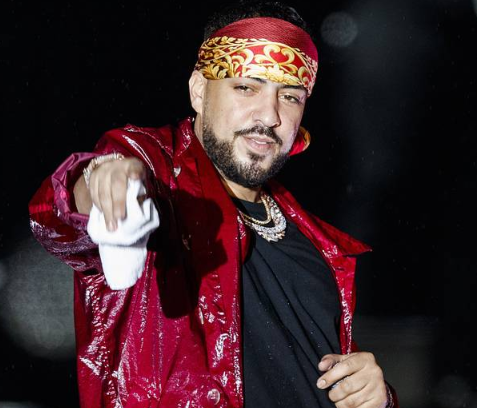 50 Cent and French Montana have been trading shots at one another since the start of the new year. But according to the Morocco-born rapper, their e-beef is about to come to a close. On Tuesday night (January 7), Montana hit up Instagram and accused Fiddy of being a snitch.

He included paperwork listing Curtis Jackson — a.k.a. 50 Cent — as a "government informant" and, once again, compared the Power mogul to Tekashi 6ix9ine.

"WHERE IM FROM IT DOESNT GET NO WORSE THAN THIS …. A REAL LIFE RAT," he wrote in the caption. "WOWWWW 59 IS A GOVERNMENT INFORMANT AND HERE's THE PAPER WORK TO PROVE IT !! I SWEAR THIS IS MY LAST POST …. !! THIS BEEF IS OVER ….. HE ALREADY CALLED THE SYSTEM ON ME !!

"I HAD TO PUT THE NAIL IN THE COFFIN. HOW CAN YOU SUPPORT ANYTHING THIS GUY DO !! LIKE FATHER LIKE SON. HIS NAME IS HIGHLIGHTED JUST INCASE U CANT FIND THE DINOSAUR. LOL WORD TO IRV AND BLACK CHILD !! GO DROP THAT."

Montana and 50's online battle began when Fiddy clowned the "Unforgettable" artist for buying an "old" Bugatti. Attempting to defend his roughly $1.8 million purchase, he referred to 50 as a "dinosaur" and let the snitch accusations begin to fly.

JANUARY 8, 2020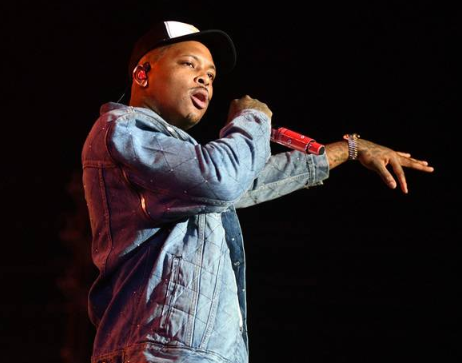 Police are investigating an alleged theft after YG claimed hundreds of thousands of dollars worth of jewelry was stolen from him.

YG says over $400,000 in bling was taken from his hotel room at The London in West Hollywood on New Year's Eve (December 31). YG filed a police report for grand theft on Monday (January 6).

In his account of what happened, YG claimed a briefcase previously containing the jewelry was placed on top of the room's safe sometime between 11 p.m. on New Year's Eve and 11 a.m. the next day. He noticed the case was lighter and discovered his valuables were missing on New Year's Day (January 1).

Although no suspects have been determined in the theft case, multiple people were coming in and out of YG's room all night during the holiday festivities. Detectives are looking into surveillance footage from the area to see if any leads emerge.

JANUARY 7, 2020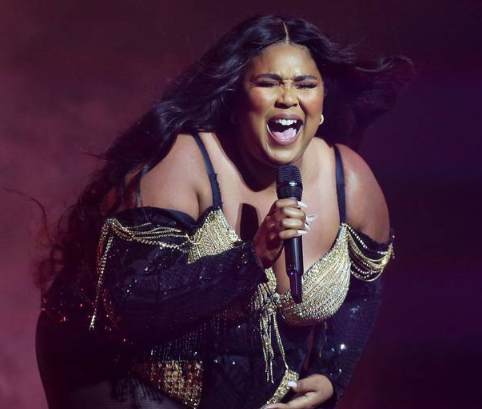 Lizzo is taking a Twitter sabbatical.

The crossover star announced her break from the social media platform on Sunday (January 5). Lizzo, who didn't deactivate her account, cited trolling as the reason for her Twitter detox.

"Yeah I can't do this Twitter sh*t no more.. too many trolls," she wrote. "I'll be back when I feel like it."

Although trolling led to Lizzo stepping away from Twitter over the weekend, she appeared to be feeling better on Monday (January 6). After performing at the Sydney Opera House in Australia, the Billboard Hot 100 chart-topping artist put her trolls on notice via Instagram.

"Confidence is comin back… it's over for u troll b*tches," she declared.

JANUARY 6, 2020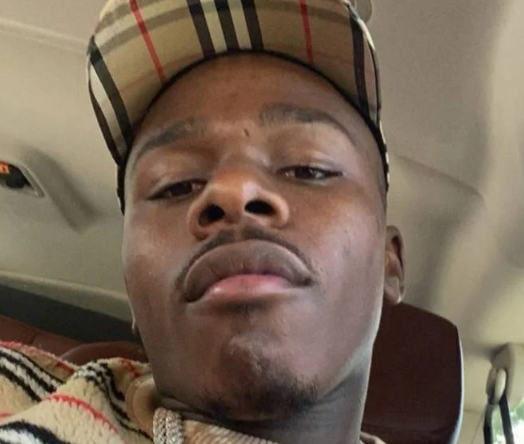 DaBaby is out of jail in Miami. He was released from Turner Guilford Knight Correction Center on Saturday night (January 4), according to NBC Miami and FOX affiliate WSVN.

The Interscope Records artist was arrested for battery on Thursday (January 2) after allegedly getting into an altercation with a concert promoter. DaBaby, whose real name is Jonathan Kirk, and his crew have been accused of attacking the promoter for shortchanging him on a performance fee.

After DaBaby was apprehended, police learned there was a warrant for his arrest in Texas. He was released from jail once the warrant was withdrawn.