RECENT HOT 108 JAMZ HIP HOP NEWS STORIES

» back to main page

NOVEMBER 11, 2018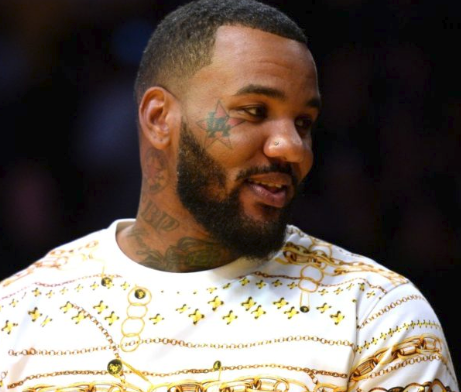 As the Northern California wildfires continue to burn, The Game has come up with his own theory as to why they started in the first place. In a recent Instagram post, Mr. Los Angeles Confidential suggests they were purposely set to distract people from the Thousand Oaks shooting.

The shooting The Game is referring to took place last Wednesday at a bar in Thousand Oaks, California. Twelve people were killed after 28-year-old Ian David Long open-fired inside the establishment.

Coincidentally, the fires started to rage in the same area last week, just days after the shooting. According to CNN, at least 31 people have died in the fires: 29 in Northern California's Camp fire and two in Southern California's Woolsey fire.

The Camp fire is being heralded as the most destructive fire in state history and one of the deadliest. It's destroyed thousands of homes and structures. Roughly 228 people still unaccounted for as a result of the blaze as reported by the Butte County Sheriff and Coroner Kory Honea.

NOVEMBER 7, 2018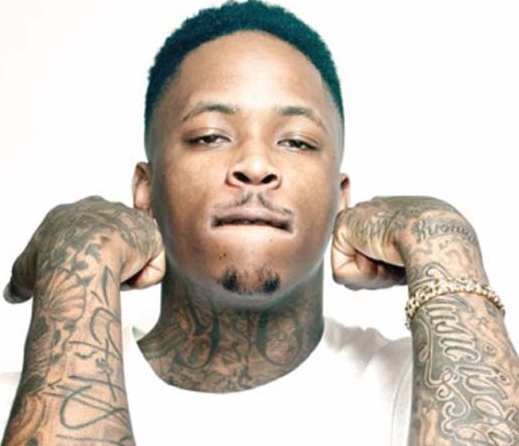 YG got the Uber ride of his life when his driver crashed into the front yard of someone's San Fernando Valley home this week.

According to TMZ, YG's driver drove a black Chevy Suburban through a brick wall surrounding the house and came to a halt in the grass on Tuesday afternoon (November 6).

Police have yet to determine what happened to the driver that caused him to lose control of the SUV.

YG was alone in the vehicle and no one was hurt.

NOVEMBER 6, 2018




Lil Baby isn't letting his foot off the gas in 2018. One month after dropping his Gunna collaboration Drip Harder, the rising star has announced the release date for his new solo project Street Gossip.

"November 30 2018 'Street Gossip,'" Lil Baby first revealed his plans for Street Gossip in October but didn't share a specific release date at the time. Now, fans know to expect it the last day of November.

Street Gossip will be Lil Baby's first solo project since his debut album Harder Than Ever. The LP peaked at No. 3 on the Billboard 200, earning him the first Top 10 release of his career.

Lil Baby and Gunna's Drip Harder wasn't able to reach the same spot as the former's solo offering, but it did peak at No. 4. Eight songs from the collaborative effort also landed on the Hot 100..

NOVEMBER 2, 2018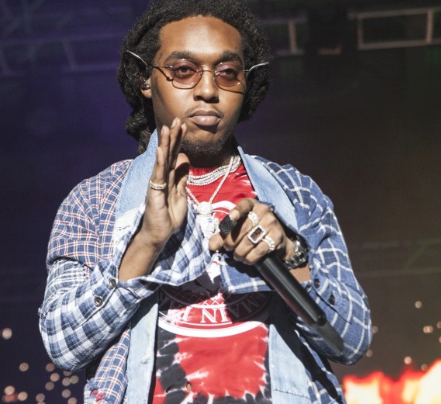 Just a few weeks after Quavo dropped his solo debut Quavo Huncho, Takeoff follows his Migos brethren's lead with the release of The Last Rocket.

Takeoff's first solo LP is the second of four major releases planned by the Migos. An Offset solo record is also on the way and the trio's Culture III is due out in 2019.

OCTOBER 31, 2018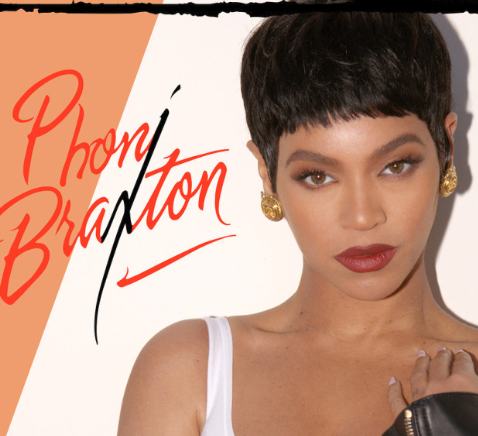 Beyonce has never been shy about giving the stars who paved the way before their props.

And for Halloween 2018, Mrs. Carter decided to go minimal for the maximum effect by channeling Toni Braxton's 1993 self-titled album.

The album — predominately produced by then soon-to-be-legends L.A. Reid and Babyface — instantly made Braxton a star; spawning Billboards hits from virtually the entire album and going on to sell more than 10 million copies worldwide.

Yonce also used the opportunity to recreate the single cover art for Toni's classic "Another Sad Love Song."

OCTOBER 28, 2018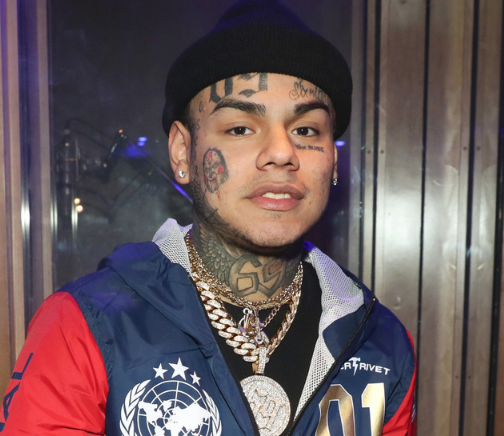 One of Tekashi 6ix9ine's bodyguards was reportedly shot in the abdomen following a post-sentencing celebration on Friday night (October 26) in New York City.

6ix9ine and his entourage were at a midtown restaurant where they were celebrating his recent court victory. A security guard — who was also an off-duty cop — was ordered to watch over a 10 Project Records executive attending the celebration.

An argument reportedly broke out between 6ix9ine's team and the guard. Someone in the Brooklyn rapper's crew allegedly grabbed a chair and smashed it over the executive's security guard who then allegedly took out his gun and fired four shots, hitting 6ix9ine's bodyguard in the stomach.

OCTOBER 25, 2018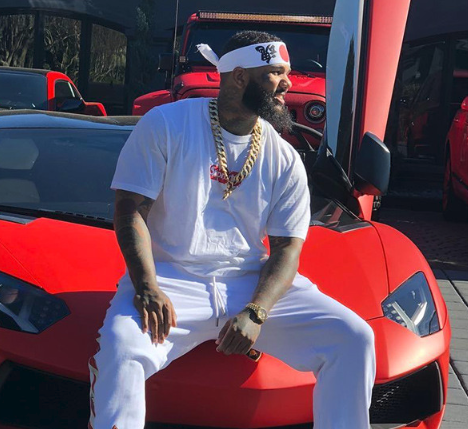 The Game has scored a minor victory in his pending sexual assault case. On Thursday (October 25), a judge dismissed a warrant for his arrest. The judge dropped the warrant after The Game's attorneys forked over the financial documents requested over three weeks ago.

Pricilla Rainey, the woman at the center of the case, was awarded a $7 million judgment for a 2015 alleged sexual assault when she was a contestant on VH1's She Got Game.

The Los Angeles rap vet has yet to give Rainey a single penny.

OCTOBER 24, 2018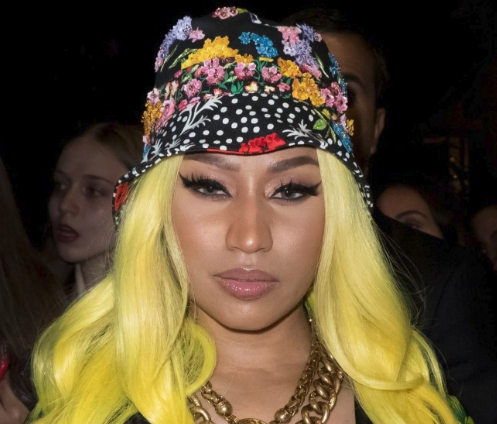 90s singer Tracy Chapman is reportedly suing Nicki Minaj for ripping off one of her original songs. Chapman claims Minaj stole 1988's "Baby Can I Hold You" for her own track "Sorry" featuring Nas, which was initially supposed to be on Nicki's fourth album Queen.

Nicki was well aware she needed permission to use parts of Chapman's song. In June, Minaj and her team made multiple requests to license "Baby Can I Hold You" and all requests were denied. Failure to get the license was one of the reasons she cited for Queen's delay.

Chapman says material from "Baby Can I Hold You" makes up half of the lyrics and vocal melody of "Sorry."

OCTOBER 22, 2018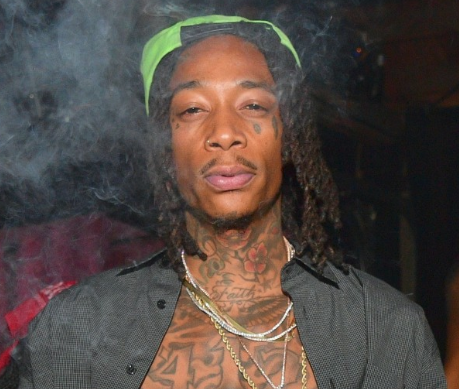 Wiz Khalifa confirmed his next album will be a staunch departure from Rolling Papers 2. During the conversation, the Taylor Gang head honcho said he's working on a "singing" album.

"My next album is all singing," he said. "Like full on. I already got like 20 songs done."

Wiz added he'd hired a vocal coach to fine-tune his voice.

"Absolutely, 100 percent, I have a vocal coach," he said. "She taught me some things I didn't even know about my voice."

Rumors of an impending R&B album started circulating earlier this month following an interview with Uproxx. When asked if he'd be into dropping an R&B-influenced project, he said he was "100 percent" down.

"It's more open for me to do that now because of how music is being digested and especially since I put my album out now," he explained. "You have the album, now I can have fun and experiment and do some cool sh*t in between.

OCTOBER 19, 2018




Sicko Mode" is taken from Scott's chart-topping Astroworld album, which dropped in August. Upon its release, it debuted at No. 1 on the Billboard 200 and dethroned Drake's Scorpion from its No. 1 position.

Astroworld remained at the top for two consecutive weeks, forcing Nicki Minaj's Queen to miss the chance to grab the proverbial crown.

OCTOBER 17, 2018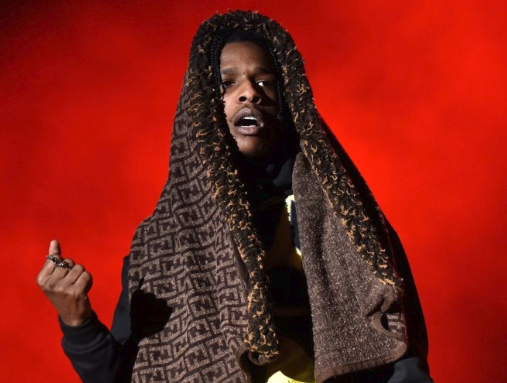 A$AP Rocky recently sat down for an interview with Esquire and made some rather surprising confessions. At one point in the conversation, the A$AP Mob co-engineer reveals he participated in an orgy when he was just a teenager.

"My first orgy was when I was in seventh grade," he said. "Thirteen years old. Yeah, I was at Booker T. Washington in New York City. My dad had went to jail for drugs, so my mom moved us to a homeless shelter on 104th and Broadway. Our school was like three blocks away, and they used to let us out for lunch, for 45 minutes.

"The first time was in this apartment building. We took the elevator to the roof, and everybody put their coats on the ground. There were like five girls and 10 guys, and we all just took turns."

OCTOBER 15, 2018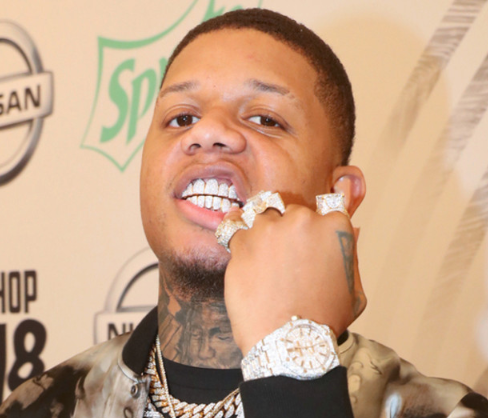 Yella Beezy, best known for his hit single "That's On Me," has been hospitalized after being shot in Lewisville, Texas on Sunday (October 14).

Central Track, a Dallas-based alternative publication, first confirmed Beezy was the 26-year-old victim following reports of a drive-by shooting by the Dallas Morning News and a local CBS station.

According to police, Beezy was driving on Sam Rayburn Tollway when another vehicle pulled up alongside him to attack. More than a dozen shots were fired and Beezy was struck three times.

Police were called around 3:30 a.m. CST and found Beezy on the State Highway 121 Bypass. He was taken to a nearby hospital, where he's still alive despite his injuries.

OCTOBER 13, 2018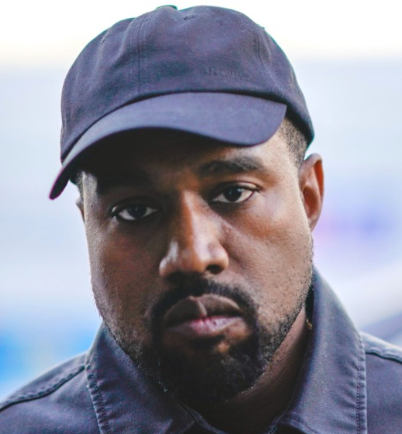 CNN is under fire after one of the network's contributors referred to Kanye West as Donald Trump's "token negro." During a panel hosted by Don Lemon, Tara Setmeyer compared 'Ye to 45 and made some disparaging comments about mental health.

"He's an attention whore, like the president," she said. "He's all of a sudden now the model spokesperson. He's the token negro of the Trump administration. This is ridiculous and no one should be taking Kanye West seriously. He clearly has issues. He's already been hospitalized. Not to trivialize mental health issues, [but] obviously Kanye has taken a turn in a very strange way."

Another panelist, former Congressman Bakari Sellers, used the same language when describing Kanye.

"Kanye West is what happens when negroes don't read," he said. "And we have this now and now Donald Trump is going to use it and pervert and he's going to have someone who can stand with him and take pictures."

Former NFL star Herschel Walker has since called for Lemon to be fired.

Of course, Twitter lit up with reactions to the segment.

OCTOBER 11, 2018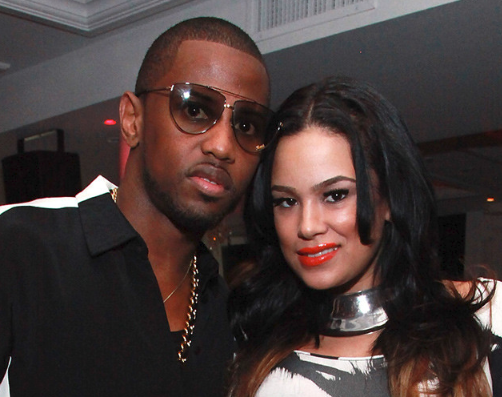 Fabolous is reportedly facing four felony charges for allegedly assaulting Emily Bustamante a.k.a. Emily B, his longtime girlfriend and the mother of his two children. A grand jury indicted him last week in New Jersey.

He has been indicted for one count of domestic violence with significant bodily injury, one count of possession of a weapon and two counts of threatening to kill. All four charges are third-degree crimes that could each elicit up to five years in prison.

Fabolous allegedly punched Emily B seven times in the assault. Footage of him threatening his girlfriend and her father while brandishing scissors also surfaced soon after the incident.

In the video, Fabolous tells Emily B's father that he "has a bullet with your name on it."

OCTOBER 10, 2018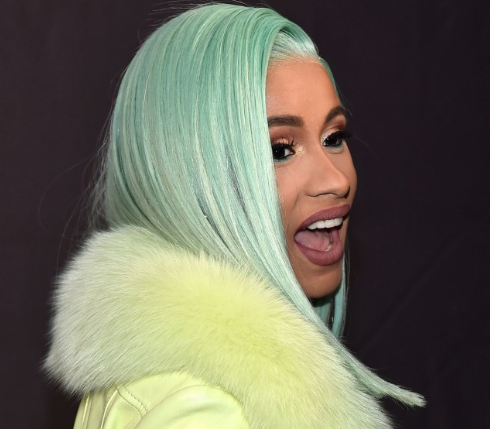 Cardi B is featured on the cover of W Magazine's Art Issue, marking the first interview she's granted since giving birth to her daughter Kulture. In the interview, she opens about the fight at New York Fashion Week involving Nicki Minaj and Love & Hip Hop star Rah Ali.

During the melee last month, the "Bodak Yellow" breakout star alluded the fight was sparked by comments Nicki made about Cardi's parenting skills.

"For a while now she's been taking a lot of shots at me," she told W. "I spoke to her twice before, and we came to an understanding. But she kept it going."

The final straw came when Nicki allegedly liked, and then unliked, a derogatory tweet about Cardi's new role as a mother.

"I was going to make millions off my Bruno Mars tour, and I sacrificed that to stay with my daughter," she said. "I love my daughter. I'm a good-ass f--king mom. So for somebody that don't have a child to like that comment?"

OCTOBER 9, 2018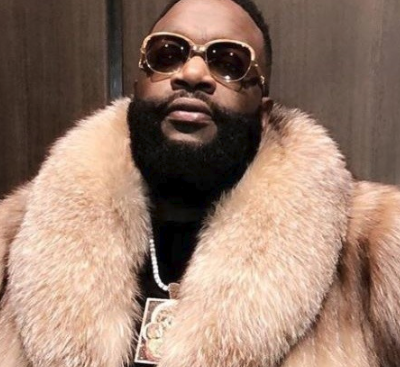 Rick Ross has reportedly settled a massive debt with the IRS. According to court documents obtained by The Blast, the Department of Treasury recently filed a Certificate of Release of Federal Tax Lien against Ross. Consequently, Rozay was forced to pay a total of $4,617,370.86, which settled a 2012 tax bill he'd left unpaid for over a year.

The IRS hit Ross with the lien in 2016 and threatened to seize his assets if he didn't pay the debt.

Now that Ross has paid the IRS in full, his income is no longer at risk of being seized.

OCTOBER 8, 2018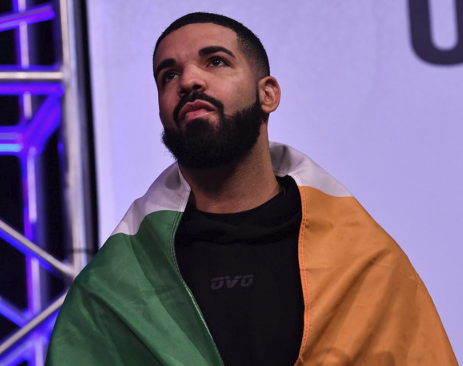 Drake and Migos won't be bringing their tour to Salt Lake City, St. Paul and Denver. Rescheduled shows in all three cities have been canceled following previous postponements of the Aubrey & The Three Amigos Tour dates.

Denver was the first cancellation with ticket-holders being notified in late September, according to the Denver Post. FOX 13 in Salt Lake City and the St. Paul Pioneer Press confirmed cancellations of tour dates in their respective cities on Saturday and Sunday.

The Aubrey & The Three Amigos Tour has been plagued by scheduling issues, now causing fans in multiple cities to miss out on it altogether. The tour was originally scheduled to begin in July but was delayed due to production issues.

No reason for the cancellation has been announced at this time. Ticketmaster is offering refunds to fans who purchased tickets to the events.

The remaining dates of Aubrey & The Three Amigos Tour are still scheduled to take place as planned. Drake and Migos performed at the MGM Grand Garden Arena in Las Vegas on Saturday night

OCTOBER 7, 2018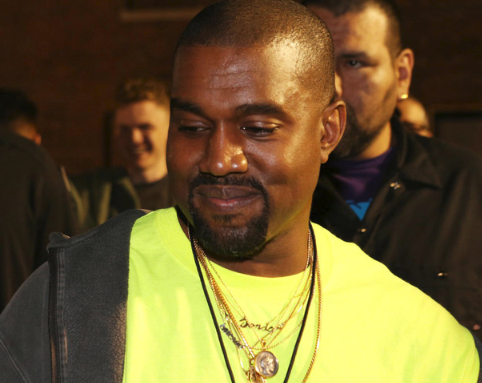 Without any warning whatsoever, Kanye West disappeared from Instagram and Twitter on Saturday afternoon (October 6). The social media blackout follows a wild week of inflammatory tweets about the 13th amendment, Donald Trump and the MAGA movement.

This isn't the first time 'Ye has gone dark. In May 2017, he took a break from social media and didn't return until the following April. Since then, he's been off and running. Many of his comments have sparked outrage or caused at least some form of mild controversy.

OCTOBER 5, 2018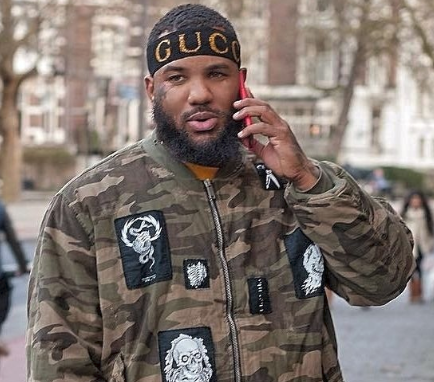 The Game is reportedly a wanted man. According to court documents obtained by Bossip, a judge called for his arrest on Wednesday (October 3) after he failed to appear in Priscilla Rainey's $7.1 million sexual assault case against him.

The warrant was issued by the Illinois Federal Court and instructs officers to arrest The Game "on sight."

Rainey — who was a contestant on The Game's VH1 reality show She Got Game — was awarded the $7.1 million judgement after she sued him in 2015 for allegedly assaulting her during an off-camera date.

Following the judgment, The Game filed a $20 million countersuit against Viacom but the case was thrown out in June.

For the past few months, Rainey has been trying to access The Game's financial records but she claims he ignored her request and hid his assets. After he failed to show up to court on Monday (October 1), the judge gave him 48 hours to hand over the docs, which he didn't deliver.

The Game hasn't paid a single cent toward the $7.1 million. Consequently, Rainey is attempting to collect the money from his Tree By Game weed business.

His request for a new trial was denied last month.

OCTOBER 4, 2018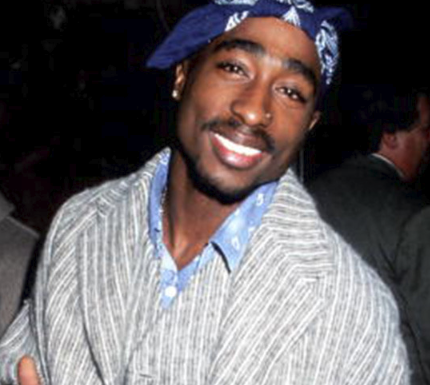 Suge Knight's son posted a flurry of Instagram photos on Tuesday (October 2) — all relating to Tupac Shakur. According to Knight Jr., the Hip Hop legend is alive and living in Malaysia.

It all started when Knight Jr. noticed a news story about the Tupac Shakur Estate settling its lawsuit with Death Row Records. He posted a screenshot of the article's headline and wrote in the caption, "Man if they have PAC talk about Kanye or Trump something ain't right lol.

As the story goes, 'Pac was gunned down at a Las Vegas intersection in 1996 at the age of 25. Former Death Row CEO Suge Knight was in the driver's seat and the murder remains unsolved to this day. There are a handful of theories floating around that insist 'Pac's murder never happened.

Some people think he's hiding out in Cuba while others believe he never left the U.S.

Knight Jr.'s story is just the latest.

While assuring his followers he wasn't on drugs, Knight Jr. continued posting photos related to 'Pac and claiming "he never left us."

OCTOBER 3, 2018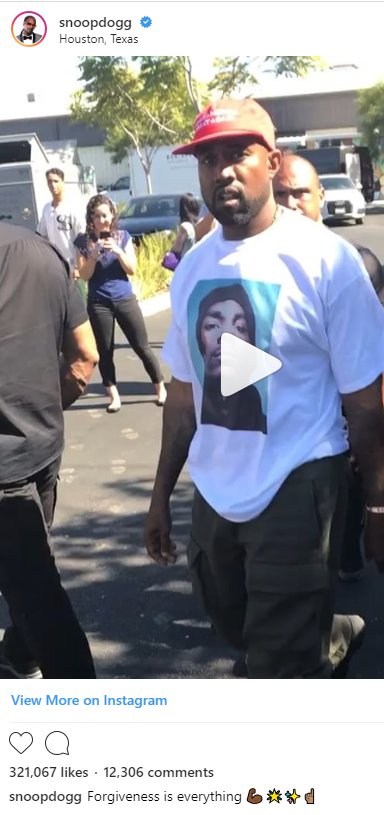 Snoop Dogg has been extremely outspoken about Kanye West's support of Donald Trump and his MAGA motto. Now, it appears the OG is softening up his stance, posting a short video of YE rocking a Snoop shirt.

"Forgiveness is everything," the caption reads.

It's not clear if Snoop forgives YE's subversive positions on a plethora of touchy topics or is merely respecting his right to disagree. Perhaps, he is referencing Kanye forgiving him since the shirt suggests YE isn't harboring any hard feelings regarding the West Coast legend.

Regardless, this is a stark change in tone for Snoop, who recently responded to Kanye's controversial post about the 13th Amendment with disdain.

Last month, Snoop blasted Kanye — who is currently in the doghouse with fans after failing to drop his Yandhi album — when the topic of Trump came up during an interview.

"Kanye too … don't forget about him too. F you too," he said. "Throw him in the bag too 'cause he right there with them mf--as."

OCTOBER 2, 2018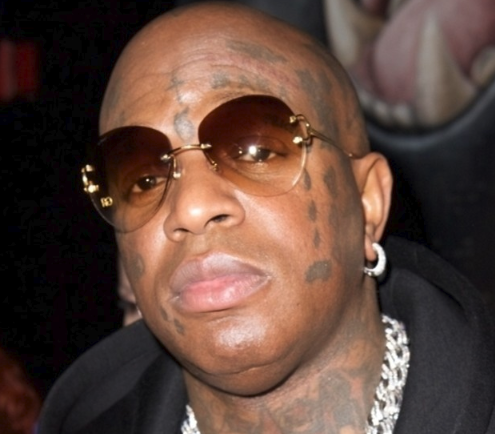 As Cobb County prosectors decide whether to press charges on Birdman and Young Thug for their involvement in the 2015 Lil Wayne tour bus shooting, some potentially damning evidence has surfaced.

Atlanta's WSB-TV obtained a new civil court filing showing Thug made eight calls to alleged shooter PeeWee Roscoe (real name Jimmy Winfrey) in the 12 minutes before the incident. Audio of a phone call between the Cash Money CEO and Roscoe has also leaked.

"It's time for you to come out here and get your money, man," Birdman says in the audio clip. "You done did everything you could do, boss. It's an eye-opener, bruh. Strictly business, man."

Birdman originally denied any involvement in the shooting but if prosecutors have their way, he and Thugger could be charged as co-conspirators.

Roscoe pleaded guilty to the crime in November 2015 and was sentenced to 10 years in prison, but his conviction was eventually overturned.

Prosecutors are expected to make a decision on the charges against Birdman and Thug in the next two weeks.

OCTOBER 1, 2018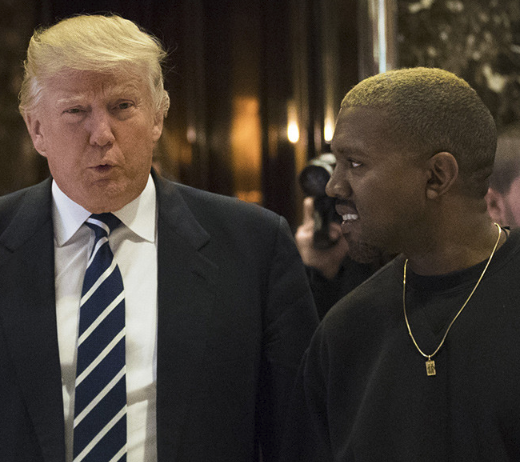 Donald Trump is applauding Kanye West for his unwavering support of the MAGA movement.

Following his performance on Saturday Night Live, YE's off-air rant in support of Trump yielded another tweet from 45.

"Like many, I don't watch Saturday Night Live (even though I past hosted it) – no longer funny, no talent or charm. It is just a political ad for the Dems. Word is that Kanye West, who put on a MAGA hat after the show (despite being told 'no'), was great. He's leading the charge!"

Kanye has been aligning himself with 45 for years now. Back in 2016, the two met up at Trump Tower in New York City. The eccentric Chi-Town native said he met with Trump to discuss "multi-cultural issues."

Since then, YE has been extremely vocal about his support for the current POTUS and other conservative figures.

SEPTEMBER 30, 2018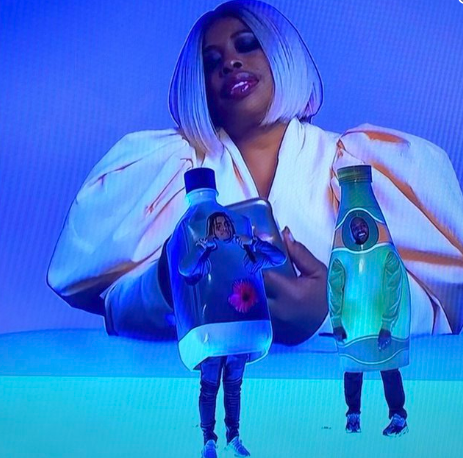 After pop star Ariana Grande canceled her Saturday Night Live performance for "emotional reasons," Kanye West stepped up to take her place for the season premiere.

Around 12:15 p.m. EST, Lil Pump and YE hit the stage — and we can't make this up — Pump was dressed as a FIJI bottle and YE was dressed as a bottle of Perrier as they performed their collaborative track "I Love It."

Many people hated it. Did you? Let us know www.facebook/hot108jamz


SEPTEMBER 29, 2018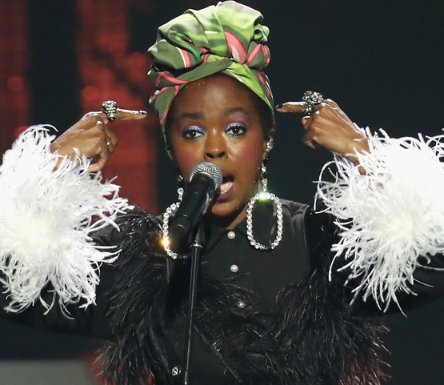 As Lauryn Hill continues on The Miseducation Of Lauryn Hill 20th Anniversary Tour, American Express is trying to collect a debt. According to court documents obtained by Bossip, the former Fugee failed to pay a whopping $371,892.39 credit card bill.

American Express National Bank alleges Hill failed to pay for "the price of goods sold and/or services rendered." The court papers were reportedly filed earlier this month in New Jersey Superior Court and names Hill's company, MLH Touring, as a co-defendant.

Hill has yet to publicly respond to the lawsuit.


SEPTEMBER 28, 2018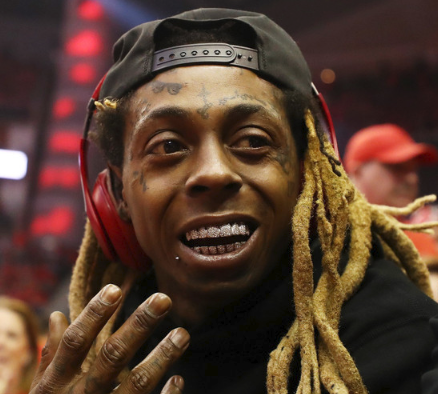 Lil Wayne's long and tumultuous journey to Tha Carter V's release has come to an end. After years of delays and label troubles, Weezy's fifth entry in Tha Carter series finally sees the light of the day.

After a bit of confusion that led to some fans thinking it would drop last week, Tha Carter V is now available for streaming and purchase.

Tha Carter V is a significant moment in Wayne's career for more than just his difficult time putting it out. The album is his first to not be released by Cash Money Records, ending a run that lasted two decades.

SEPTEMBER 26, 2018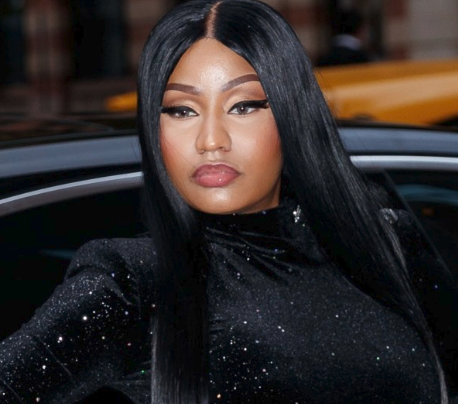 Nicki Minaj has made good on her promise to donate $25,000 to Cosby Show actor Geoffrey Owens.

"I would like to give this donation of $25,000 to the Actor's Fund in memory of the late, great Earle Hyman — who played Cosby's father 'Russell' on The Cosby Show — who lived his last many years and died at the Actors' Home, (funded and run by the Actor's Fund)," Owens said. "I am extremely grateful to Nicki Minaj for enabling struggling actors to continue pursuing their dreams."

Nicki reportedly replied, "I'm happy to be a part of a great cause. I wish Geoffrey much success and want him to know how loved he is. Rest in Peace to Earle Hyman."

The self-proclaimed Queen of Rap first announced she'd be making the donation during an episode of Queen Radio earlier this month.

Owens made headlines after he was photographed working as a cashier at a Trader Joe's in what appeared to be an attempt to shame him. Celebrities quickly rallied around him, and he has since been offered several acting roles.


SEPTEMBER 25, 2018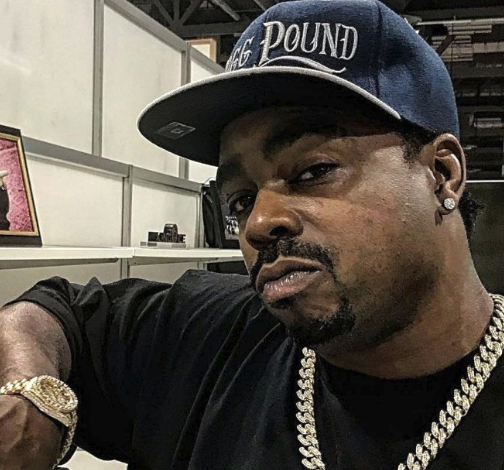 Daz Dillinger isn't shy about sharing his feelings. The seasoned gangsta rapper jumped on Instagram — shirtless and with a blunt in his mouth — to deliver a message to Kanye West and wife Kim Kardashian.

"Kanye West — f--k you and your b*tch," he says. "That bi*ch suck so much d*ck. She probably ain't suckin' your d*ck 'cause you be on one. I got that new song comin' out. F--k Kanye up, you know what I'm saying? Nick Cannon, beat that n*gga's ass. You can beat him up. Shout out to Lil Duval for the Kanye challenge. That was funny as f--k.

But Kanye, he's a bit*h ass n*gga and your wife sucked the whole f--kin' industry. You just got caught up in the mix and your feelings. I know the mama probably got some good ass head 'cause the other sisters suckin' all n*ggas dick. I gotta get my hair done so she can suck my di*k.