PAST HOT 108 JAMZ HIP HOP NEWS STORIES

» back to main page

DECEMBER 19, 2016

Chance the Rapper capped off a successful 2016 as Saturday Night Live's final musical guest of the year.

The Chicago musician celebrated the last Christmas under President Barack Obama alongside Kenan Thompson in a skit parodying Run-D.M.C. (whose "Christmas In Hollis" remains a Hip Hop holiday classic).
D.M.C. himself makes a special guest appearance as Lil Chano's dad, warning him to never trust a white man in a red hat. It's not Santa Claus he's warning Chance about — but President-elect Donald Trump and his red "Make America Great Again" caps.

He also performed his cuts "Same Drugs" and "Finish Line/Drown" from his Grammy-nominated album Coloring Book, which was released earlier this year. For "Finish Line/Drown," Chance brought out fellow Chicagoan Noname, who delivered a spoken word verse while a choir sang back-up.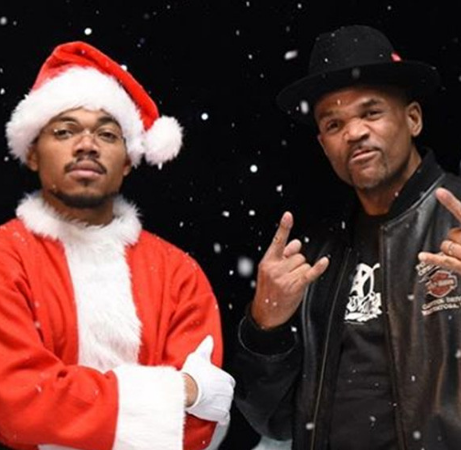 DECEMBER 16, 2016

Kanye West was spotted heading into Trump Tower in New York City this morning, less than two weeks after his release from Ronald Reagan UCLA Medical Center in Los Angeles.

Shortly after, Kanye and President-elect Donald Trump appeared in the lobby of the building, posing for photos together. When asked what they'd spoken about in their meeting, Trump simply responded: "Life." He also said that he and Kanye had been "friends for a long time."

Kanye didn't comment to reporters other than to say that he only wanted to take a picture for now.

Kanye famously expressed support for Donald Trump in a lengthy rant during his Sacramento show before walking off stage after only three songs. This was just days before he was admitted to hospital. Kanye admitted that he had not voted, but if he had it would have been for Trump.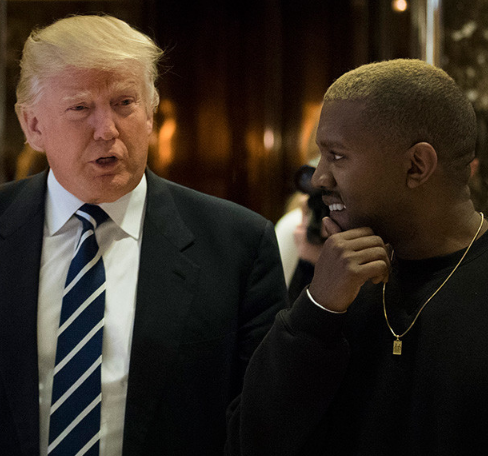 DECEMBER 12, 2016

Atlanta lyricist Young Thug spewed another mouthful of outrage, this time at those who criticized him after a video of the rapper insulting two black airline workers surfaced online.

In addition to labeling his critics hypocrites, Thugger claimed that the two airline workers in the video caused him to miss out on a $150,000 show.

"If a ni**a put a b*tch in place for playing games. Y'all try to bash 'em," Young Thug said in a video he uploaded to social media. "But y'all be the same muthaf**kas to upload 15 black girls around this mothaf**ka fighting. And trying to kill each other with knives and bats and shit. And post a ni**a laying cold-blooded that done got shot down in the street on the muthaf**kin internet. But try to go to the extreme with the situation I had when a ho made me miss a $150,000 show."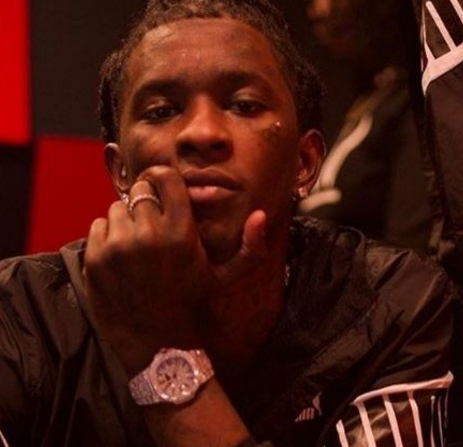 DECEMBER 8, 2016

Rihanna grabbed eight Grammy Awards nominations this week, although fans of the Barbadian superstar were miffed at the omission of her ANTI album from the Album of the Year category. An Instagram post digging at the snub and its supposed threat to Beyoncé's Lemonade snagging the coveted award was liked by the singer, but she insists that her Rihanna Navy will not be pitting her against the formidable BeyHive.

An Instagram post by a Rihanna fan took umbrage with the fact that ANTI wasn't mentioned in the category, even going so far to suggest that the Academy had a stake in protecting Beyoncé's chances to win the top award. After Rihanna liked the post, it began to spread across social media that there was beef of some sort between the ladies.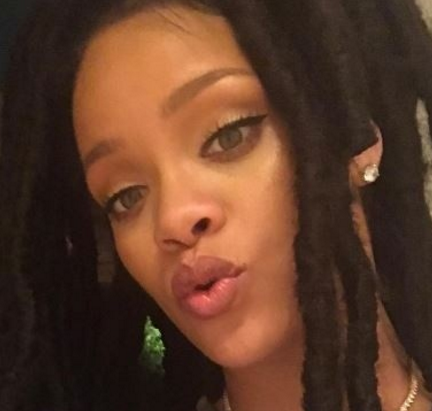 DECEMBER 5, 2016

Gucci Mane and his fiancée Keyshia Ka'oir will tie the knot on October 17, 2017 — a date near and dear to Gucci's heart. Gucci confirmed the details on Twitter, tagging his future wife, who responded with a heart and bride emoji.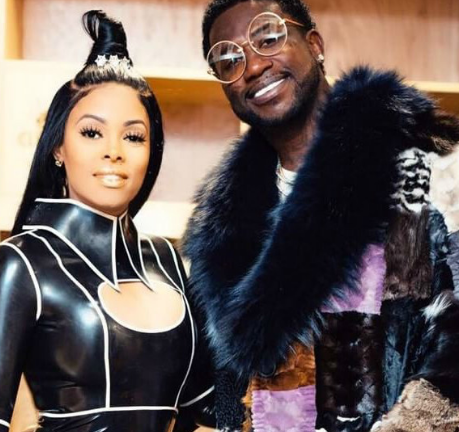 DECEMBER 1, 2016

Kanye West has been released from Ronald Reagan UCLA Medical Center after being admitted on November 21 for psychosis brought about by dehydration and lack of sleep.

Multiple publications have reported that the 39-year-old rapper left the Los Angeles hospital on Wednesday under the care of his wife Kim Kardashian and his own personal doctor, Michael Farzam. TMZ reported that West is now at home with Kim and their two children.

Earlier reports had suggested that Kanye had been eager to get back to work, requesting for recording equipment to be brought to his room in the medical center, and demanding to work on his fashion lines from the hospital.

Reports also clarify that despite being released, Kanye is not yet "in the clear" and will need continuous psychological and medical help.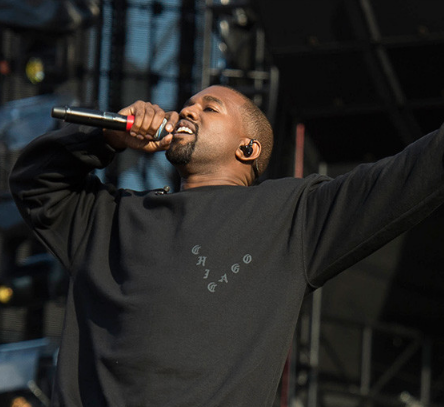 NOVEMBER 27, 2016

Young M.A might need to reconsider visiting New Orleans in the near future, this after a promoter in the Louisiana city claims the rapper skipped town on a paid performance. According to the promoter, Young M.A and her management team managed to pocket $33,000 without performing one second of music.

A gentleman by the name of Winston, who appears to be connected to local outfit Tank Dawg Records, posted a claim that he and his team secured a performance after weeks of haggling.

Winston says that Young M.A was reportedly dissatisfied with the crowd at the unnamed venue and decided not to show up. In a pair of Instagram videos, Winston was initially reserved but things escalated quickly when some of his compatriots appeared in another video toting firearms and shouting threats.

"Young M.A had a nasty attitude the whole time," Winston said in the first clip. "I called her about my back end because she didn't show. She ran to the airport with her management team. They stop answering the phone."

Winston then posted a teaser clip for a diss song toward M.A over the money, using her smash "OOOUUU" hit as the backing track complete with some of the same violent threats from the video. M.A has responded with a series of SnapChat videos of her own addressing the situation but didn't mention Winston or Tank Dawg Records specifically. She spoke vaguely, telling her fans not to believe everything they see in the media. "My job as an artist is to come through, and show my supporters love, turn up and perform and whatever. All that other shit that's behind the scenes that has nothing to do with me," she added.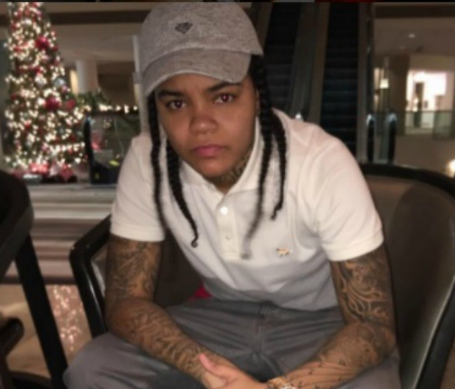 NOVEMBER 22, 2016

The Game has been ordered to pay $7 million to a woman who claimed he sexually assaulted her while she was a participant on his reality show.

After a jury ruled against the Compton rapper in favor of Priscilla Rainey, the judgment has been revealed that he owes her $7.13 million.

Rainey first filed the case in August of last year, seeking $10 million after she claimed that he sexually assaulted her during what she thought was a required after hours date while taping She Got Game. She alleged that The Game got drunk and high and forced "his hand inside her dress to rub her bare vagina and buttocks."

The Game is reportedly planning to appeal the ruling and has maintained his innocence throughout the process, blasting Rainey various times on social media for her allegations.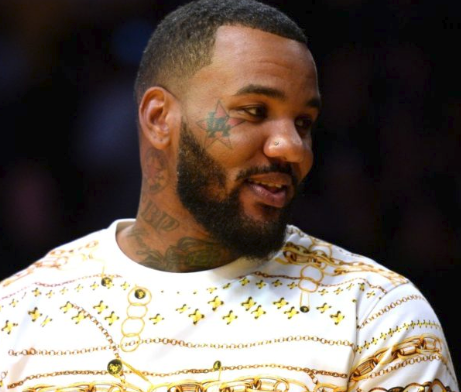 NOVEMBER 16, 2016

Jeezy sat down with Larry King on the Emmy-nominated series Larry King Now to discuss the release of his new album Trap or Die 3 and addressed the sensitive topic of homophobia in Hip Hop.

When asked why there hasn't been a successful openly gay rap artist, the Atlanta rap star, born Jay Jenkins, thinks it's because for the longest, the two ideas didn't correlate with each other.

"I guess culture-wise it just doesn't match with it, what Hip Hop represents," Jeezy says. "You know, Hip Hop is about being tough and just really being dominant and just being individual with it."

The notion that Hip Hop is bred in masculinity and heterosexual males has certainly been challenged in 2016 with news of one of Hip Hop's founding fathers, Afrika Bambaataa, being accused of molesting underage boys.

Gender fluidity brought in by the new wave of rappers such as Young Thug who unapologetically express themselves as "carefree black boys" and the acceptance of Brooklyn-bred rapper Young M.A as a lesbian rapper has mostly gone without much protest. Her breakout song "OOOUUU" hit #3 on the Billboard Hot Rap Songs chart.

"It's a young lady that's clearly made it," Jeezy says in reference to Young M.A. "Obviously she's gay but she's doing very well right now."

The "Goldmine" rapper also discussed Black Lives Matter and what kind of job President Barack Obama has done during his eight-year tenure as commander-in-chief. While The Snowman believes Obama has done all that he could while in office, it's glaringly obvious that race relations in the U.S. have taken a turn for the worst.

"It's almost like nobody cares for no black men or black lives, and it's just like you've gotta put that statement," he says.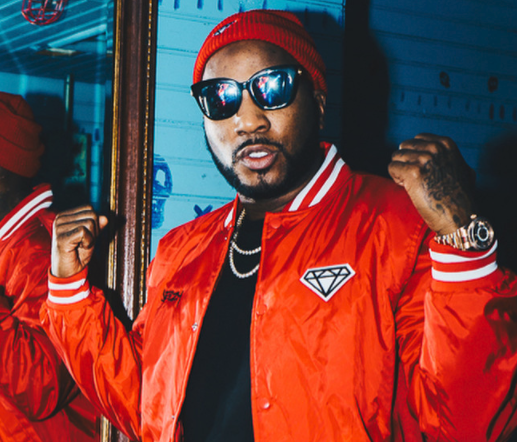 NOVEMBER 15, 2016

Lil Wayne has been feuding with his label, Cash Money, for years now … But has Jay Z dropped him an escape rope?

During a performance of "I'm Me" at the Camp Flog Gnaw festival in Los Angeles this past weekend, Lil Wayne replaced the line "I'm a muthaf**kin' Cash Money millionaire" with "I'm a muthaf**kin' Roc-A-Fella millionaire" setting off speculation that he might be signing with Jay Z's label. And if that weren't enough, Weezy also threw up the Roc-A-Fella symbol throughout the song.

Roc-A-Fella is defunct as a label now, though Jay Z's Roc Nation enterprise continues to rep plenty of huge name artists like Kanye West and Rihanna. And though Wayne is in the running for GOAT rapper, his track record for making clear statements has taken a hit lately.

Still, in an interview with DJ Drama earlier this year, Weezy revealed that Jay Z had tried to sign him years ago, offering him a $175,000 deal that Wayne balked at.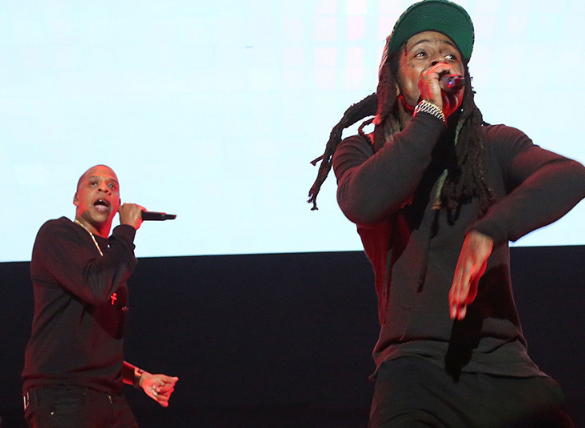 NOVEMBER 12, 2016

After it was announced that Donald J. Trump will become the 45th president of the United States, various Hip Hop personalities flocked to their Twitter accounts to call on one of their own, Kanye West, to follow up on his promise to run for office in 2020.

The Hip Hop community, like many other segments of the U.S. population, have largely criticized Trump throughout his campaign, with the likes of Will Smith, Childish Gambino and Anderson .Paak publicly expressing their distaste for the now President-elect.

Kanye West announced his plans to run for President in 2020 at the MTV Video Music Awards last August. Since then, Barack Obama, Donald Trump and Hillary Clinton have all offered advice to Yeezy, albeit advice that's jovial and good-humoured.

While speaking in mid-September, Jamie Foxx said that Donald Trump's political story will only serve to benefit Kanye West's chances of successfully running for president in 2020.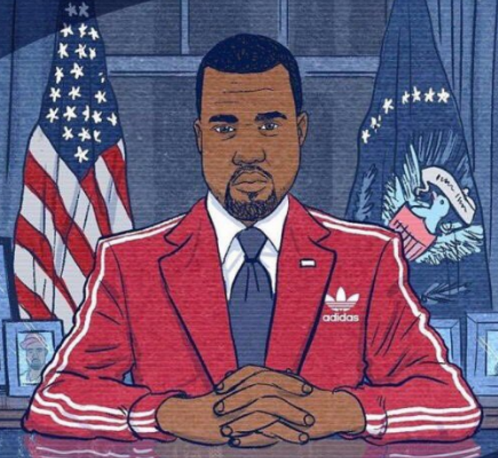 NOVEMBER 9, 2016

God forgives, the IRS don't.

It's been reported that they documents recovered suggesting that the tax-man is on Rick Ross, and he's looking for more money than most people would see in five lifetimes.

The report says that between 2012 and 2014, Ross paid $5.7 million less than he should have — just over half a million in 2013 and 2014 respectively, and a whopping $4.6 million for 2012.

The celebrity news site adds that a tax lien has been issued, which gives Ross the option of paying what he allegedly owes now, or facing the unpleasant reality of having every last one of his pears repossessed.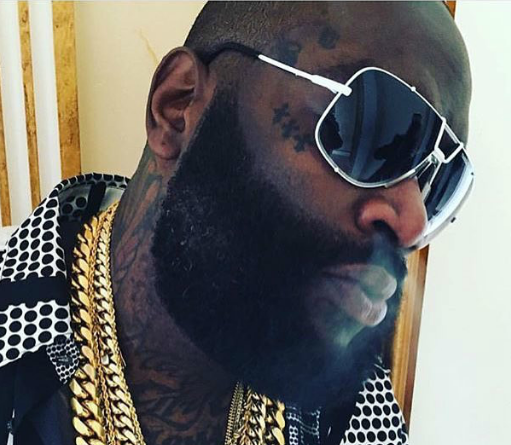 NOVEMBER 7, 2016

Dave Chappelle caught some heat after he seemed to excuse Donald Trump for the obscene conversation recorded between the Republican candidate and Billy Bush on Access Hollywood, Friday (November 4) during his New York City late-night comedy gig.

A rep for Chappelle says he's really not here for either candidate and is repulsed by the election period.

The controversy comes after the announcing that he'd be Saturday Night Live's host for the first time next week. The controvery became even more heigtened once it became widely known that the owner and publisher of The Observer is Donald Trump's son-in-law, Jared Kushner.

His rep told us his comedy show blasted both candidates.

According to the Observer, his Friday evening show heavily addressed the possibility of Donald Trump as America's potential leader.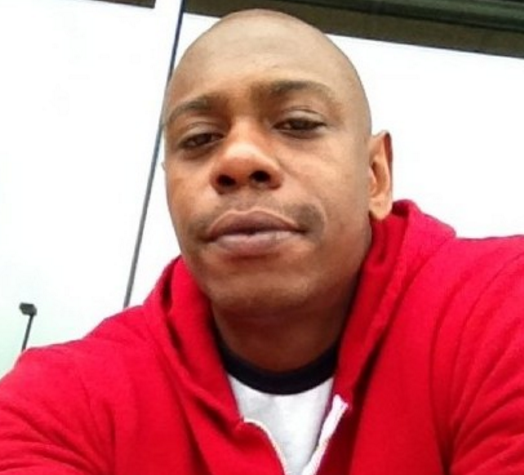 NOVEMBER 4, 2016

Ace Hood's Body Bag 4 mixtape is coming soon.

The Broward County Boss shared today the project's release date is November 7 and he revealed the cover art.

Body Bag 4 will follow Ace Hood's Starvation 5, which dropped in July and continues an independent run with his Hood Nation label after departing from DJ Khaled's We The Best Music.

"Sometimes what's appealing is because the people have been dumbed down so much that the people who like this are actually stupid," Lord Jamar said.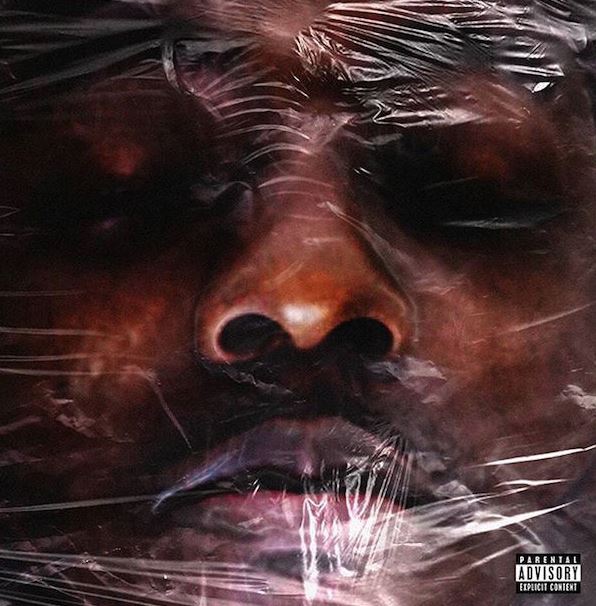 NOVEMBER 1, 2016

A new album from Lil Yachty could be coming in the near future for fans of the Atlanta rapper.

While flaunting several stacks of cash in the studio, Lil Boat offered a preview of new music in an Instagram video uploaded yesterday (October 31). On the song previewed, Yachty takes aim at his fellow rhymers as he raps, "Fuck all these rappers / Niggas act hard til niggas get they shit snatched."

If the project is a studio album and not a mixtape, it will serve as Yachty's album debut. So far he's released two mixtapes — Lil Boat and Summer Songs 2 — both in 2016.

This latest news from Yachty comes shortly after the musician and his fans were dealt a low blow from Lord Jamar. The Brand Nubian spitter labeled fans of Yachty "stupid" during a recent interview with Vlad TV.

"Sometimes what's appealing is because the people have been dumbed down so much that the people who like this are actually stupid," Lord Jamar said.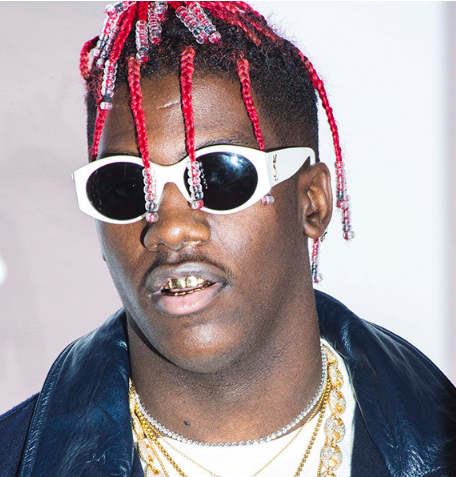 OCTOBER 31, 2016

A Florida judge and jury of six women had no sympathy for Kevin Gates' claims of self-defense in the case of his highly publicized incident where he kicked a female concertgoers chest like it was made of pigskin and he needed the game-winning goal.

The 30-year-old rapper, who hails from Baton Rouge, already had his Florida stand-your-ground plea rejected and was sentenced to 180 days in jail following a one-day trial in Polk County, FL earlier today, October 26

On August 15, 2015, Gates headlined a concert at Club Rumor in Lakeland, FL when then 18-year-old Miranda Dixon pulled on his leg as he performed and the rap star's reaction was swift and fierce. The story made national news after the girl's mother told local news outlets that she wanted to see her daughter's assailant persecuted to the fullest extent of the law.

Gates had hired well-known defense attorney Jose Baez to immediately go on the offensive towards the victim, telling the jury her accounts weren't credible and she "lied" to the jury, for she had originally told investigators her intuition said consequences would follow for touching him as he rocked the mic.

"You're aware that if you're not injured, there's no [settlement] money," Baez said to which Dixon replied, "yes."

But that wasn't enough for the defense, especially after Club Rumor head of security, Joe Hailey testified in court that Gates had plenty of room to back up to prevent from being touched.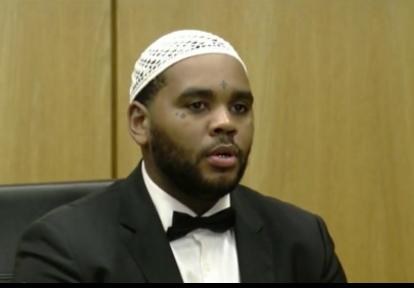 OCTOBER 26, 2016

Kanye West took some time to wish Kid Cudi well at the first Los Angeles show of his Saint Pablo Tour yesterday (October 25).

Yeezy dedicated a rendition of "Father Stretch My Hands, Pt.1" sung by the crowd at The Forum to his former G.O.O.D. Music artist after Cudi checked into rehab for depression earlier this month.

"Cudi, do you hear them?" he said while his fans sang the Cleveland artist's part of The Life of Pablo cut.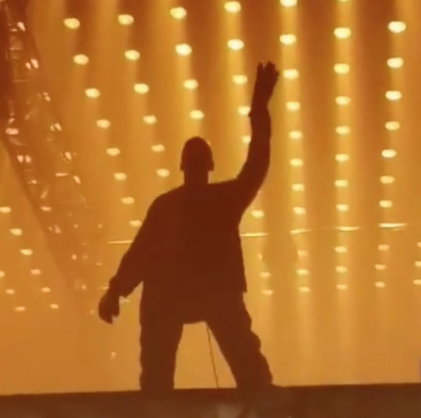 OCTOBER 25, 2016

T.I. has been voicing his thoughts on police brutality and how the American legal system handles the way it dishes out punishments for killing unarmed citizens lately. He elaborated on his views during an interview with DJ Whoo Kid.

The Atlanta native made his political stance very clear at this year's BET Hip Hop Awards, where he paid homage to the Black Panthers with a performance of his song "We Will Not."

"It's the way the travesties are handled because of course in any society you're going to have legal mishaps," TIP says. "It's almost as though no one even considers the thought of accountability. It's almost like, 'Yeah, what are you gonna expect? Of course, he's gonna get off. It's a black guy and a cop.' It's just complete disregard for basic human rights."

He goes on to say that police officers should be trained better and forced to take accountability for their actions because civilians can't use fear as an excuse for shootings the way cops have been doing.

He also debunks the idea of "Black on Black" crime.

"If you really, really look at the statistics…you have 85% of Black people who are killed by other Black people but then you have 80% of White people who are killed by other White people," he says hypothetically. "There's more of them but you've never heard of 'White on White' crime. You never heard that."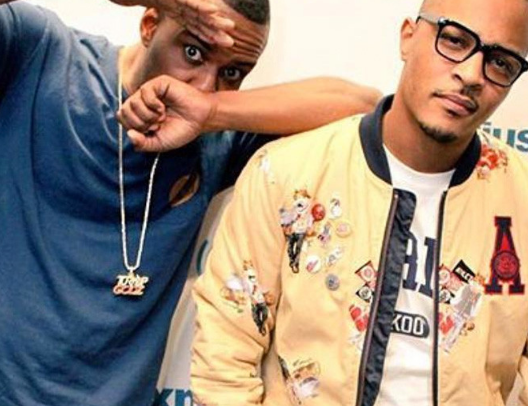 OCTOBER 19, 2016

Future and Khaled teamed up when the Miami mogul premiered the Dirty Sprite 2 MC's EVOL album on his "We The Best Radio" show in February. Future then appeared on the Major Key lead single, "I Got the Keys" with Jay Z as well as the star-studded "Do You Mind."

Future has a little more than two months left to drop Beast Mode 16 within the year of its namesake. Zaytoven said last month that the project, which would be the sequel to the successful Beast Mode mixtape, was finished and awaiting Future's say so for release.

The project reportedly includes a song with Drake after he partnered with Future for the joint album, What a Time to be Alive and Future appeared on Drizzy's record-breaking VIEWS album.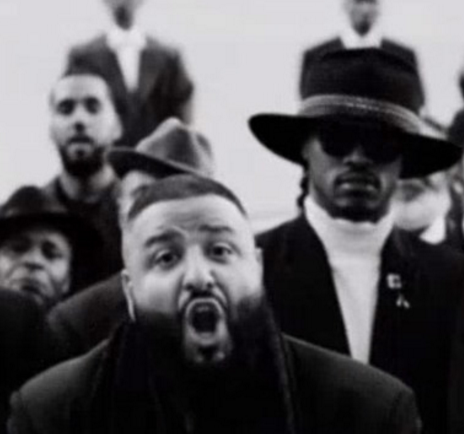 OCTOBER 18, 2016

Nicki Minaj took to Twitter today to say that she wasn't calling out Kanye West in a recent interview regarding "Gold Digger."

The rap star quoted a tweet from Cosmopolitan whose headline read "Nicki Minaj slams Kanye West over 'Gold Digger' lyrics and racial double standards" with a link to their story. In her post, Minaj questions why she would "slam" the man who put her on his remix for "Monster," which is widely considered the catapult that launched her into stardom.

Minaj referred to Yeezy's iconic "Gold Digger" song when addressing the difficulties women face in the industry.

"It wasn't funny when Kanye said, 'When he get on, he'll leave your ass for a white girl,' and Kanye happens to be with a white girl now," she reportedly said in an interview with Marie Claire, referring to his wife, Kim Kardashian. "It wasn't funny when he said it. It was the fucking truth."

In another tweet, she quotes a fan who expresses relief at Nicki's clarified comments. She affirms that she didn't mean to diss 'Ye at all, but was just analyzing the state of the rap game.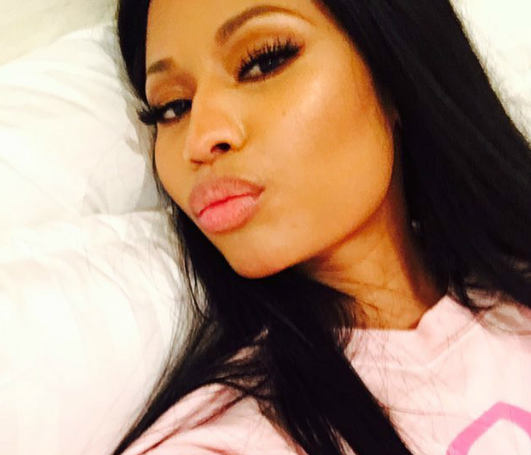 OCTOBER 14, 2016

In the $15 million dollar case between Future and Ciara, a judge ruled yesterday that Future's angry tweets about her aren't enough to claim he damaged her career. One of the infamous tweets that Ciara claimed were libelous said, "This bitch got control problems…"

Ciara, who is now married to Seattle Seahawks quarterback Russell Wilson, also claimed that she lost out on a $500k endorsement deal with an international cosmetics company over the Purple Reign rapper's tweets earlier this year.

Future however, is certain that the endorsement deal never existed and now Ciara will have to present additional evidence for her case to prove libel.

After Future went on his Twitter rant about his famous baby mama allegedly keeping two-year old baby Future away from him, CiCi filed her $15 million dollar case against him to shut him up about her and their relationship to the press.

He responded by filing a countersuit, which he later dropped because he didn't want to give Ciara a reason to not let him see their child.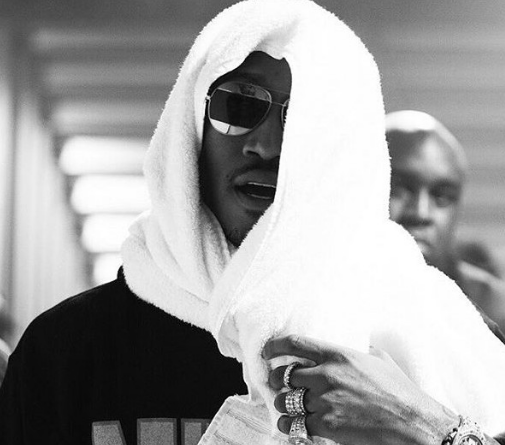 OCTOBER 12, 2016

Rihanna offered an ample amount of shade to Chris Brown and anyone else she's previously dated in a meme uploaded to Instagram over the weekend.

The ex-shading meme reads as follows: "None of my exs are married or in happy relationships so it's safe to say that i wasn't da problem lol."

She may have alluded to herself being the real champ by providing an emoji of a trophy as her only caption.

In regards to her high-profile relationships, Rihanna was most notably in a relationship with fellow singer Chris Brown.

The songstress was rumored to have dated Travis Scott, Matt Kemp, and Drake. The latter recently professed his love for Rihanna during the MTV Video Music Awards.
"She's someone I've been in love with since I was 22 years old," Drake said while presenting Rihanna with the Video Vanguard Award.

The status of the relationship between Rihanna and Drake has never been confirmed, though the two were spotted together throughout the summer. Additionally, Drake's father stated last month that the two are just "friends."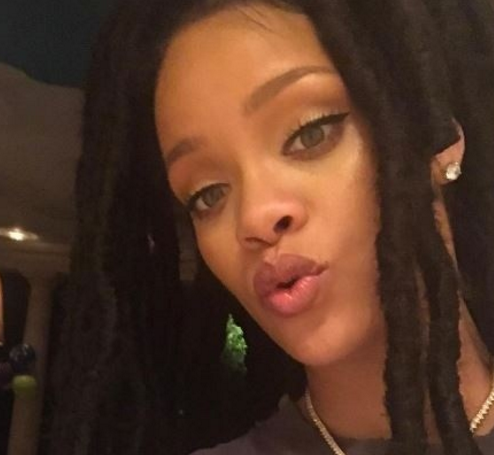 OCTOBER 10, 2016

Drake was clearly fired up on the Toronto leg of his Summer Sixteen Tour at the Air Canada Centre over the weekend. At the tail end of a of his concert he ranted from his hometown where he seemingly addressed anyone who had issues with him.

Drake was shouting, "… other rappers, I don't give a f--k about none of these other singers, nobody can talk to me 'cause I'm from The 6ix. I go over there by myself and I do it every single muthaf--kin' time, boy. Let's go!"

So many rappers and singers have taken shots at Drake that it's tough to narrow down exactly who he's addressing specifically, or if he's just expressing general confidence for his status. Over the last year or so, he's weathered a high-profile barrage of shots from the likes of Meek Mill, Joe Budden and Tory Lanez. Meanwhile, he continues to dominate music charts, with his VIEWS project staying at or near the top of Billboard's Top 200 Albums chart for 22 weeks now.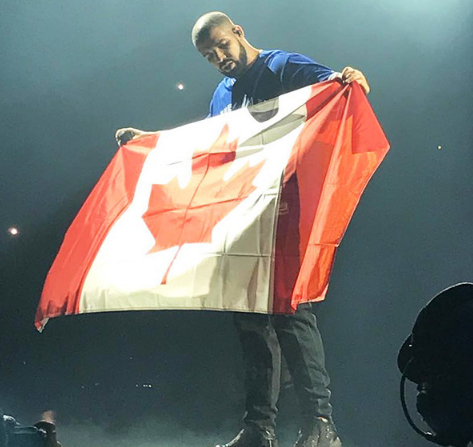 OCTOBER 8, 2016

One of the women who got into it with Wale outside of Hollywood nightclub Bootsy Bellows admits that the argument wasn't entirely the rapper's fault. It was all over her neon jacket.

"After I got into a fight with this guy [in the club] I just lost it and I admit I called him fat but he was like taunting me for like five minutes and I couldn't take it," Bana Bongolan told Hot 108 Jamz "He was like not even twice, triple my size, and he was just going off about my jacket so I went off on him."

Wale spoke to Hot 108 Jamz about the situation after it happened and told us that he felt like she didn't deserve to eat for doing that to someone who didn't do anything to her. He also felt like maybe her reaction was racially motivated considering her use of the term "you people" to refer to a Black person. He was only trying to diffuse the situation when telling her girl to chill on the body shaming.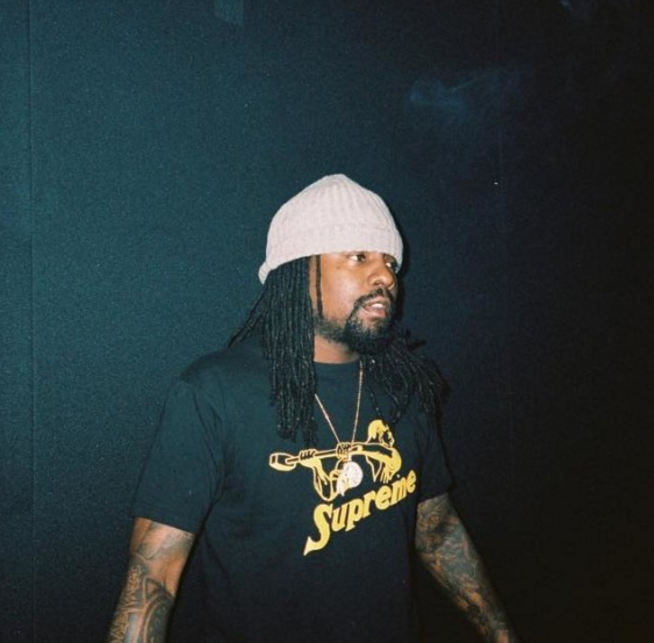 OCTOBER 7, 2016

Wiz Khalifa is preparing to release the "BASH" clothing line in honor of his three-year-old son, Sebastian. Wiz told Hot 108 Jamz that the collection is a collaboration with Los Angeles-based company Junk Food Clothing.

"All the designs are based around Sebastian — all of his hobbies and the things that he's into. I just really wanted it to feel personal to him, so when he sees it, he gets excited," the Pittsburgh rapper says. "He's 3 years old, so he might not understand the concept of having his own clothing line. But the fact that all of his favorite things are all over his clothes, it makes him feel special; it makes him entertained by what he's wearing."

Khalifa says the line, which features T-shirts, sweatshirts and jackets for men and boys, is inspired by his own appreciation for comfort. He sought to blend his own journey into maturity with his son's favorite things, including pumpkins.

Bash appeared on Khalifa's self-titled album earlier this year. He is the only child of the MC and his ex-wife, Amber Rose.

The "BASH" clothing line is set to drop October 15 and be available at Junk Food's store in Venice, California and online at the Junk Food website. Prices range from $35 to $50 for the children's styles and $45 to $80 for the men's designs with the bomber jacket costing $150 and $250.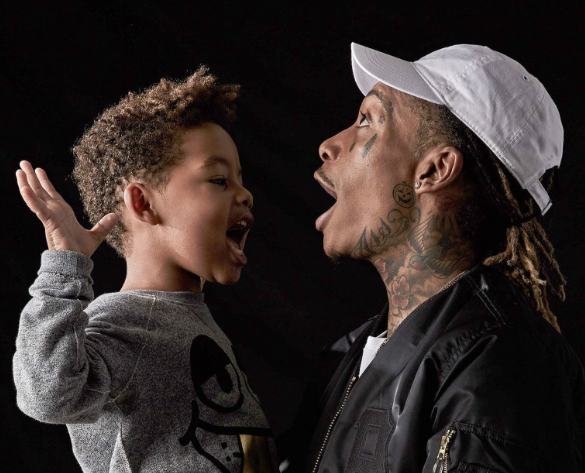 OCTOBER 4, 2016

Kim Kardashian was robbed at gunpoint of $10 million worth of jewelry last night at an apartment in Paris.

Kardashian was reportedly confronted by men in masks dressed as police officers who made away with a jewelry box full of items and a ring. There are five suspects in total with reportedly only two that got inside the apartment. They reportedly tied up the reality TV show star and locked her inside the bathroom before bolting away on bikes.

She was "badly shaken but physically unharmed," according to her spokeswoman.

The incident caused Kanye West to cut his show at The Meadows festival in New York short. He stops a performance of "Heartless" short and tells the crowd, "I'm sorry, family emergency I have to stop the show." The Meadows confirmed on Twitter that the show was canceled.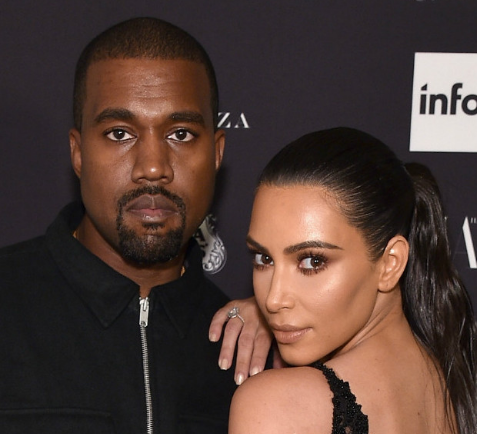 OCTOBER 3, 2016

Grand Hustle mainstay Young Dro, born Djuan Montreal Hart, has been sentenced to 45 days in jail after being found in violation of his probation.

He was originally charged with one count of 'theft by conversion' last year and violated the terms of his agreement when found with a gun and marijuana on him by Georgia Southern University Police while driving in a school zone.

Dro is scheduled to be in jail until October 12. He will be credited with time served from his arrest on August 28.

Back in 2015, Dro didn't return a car he borrowed from a woman which led him to almost face 10 years in prison. Instead, he was a given three years probation and fined $1,000.

Due to the nature of his incarceration, it looks like he won't be able to vote Donald Trump for president.

Despite it all, Young Dro made an appearance on VH1's Love and Hip Hop Atlanta's Season 5. He's been working with LHHATL star Joseline Hernandez on music lately and was rumored to be the father of her unborn child.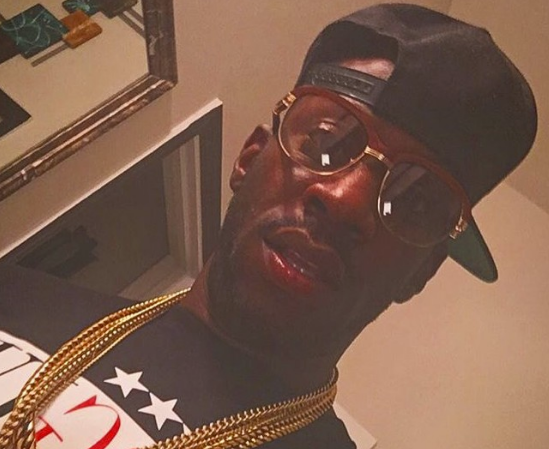 SEPTEMBER 30, 2016

Jay Z is expanding his empire with a first-look television deal with The Weinstein Co., according to The Hollywood Reporter.

In the two-year deal, Hov will be flexing his producing muscle after the success of the Annie remake, Chris Rock's Top Five and the latest rendition of The Great Gatsby — all films he had a hand in.

The projects that Jay Z is prepping for the company are underway and the announcements are said to be coming in the next few weeks. The programs are to include both scripted and non-scripted shows.

The mogul expressed his excitement at working with co-chairman Harvey Weinstein and COO David Glasser on the programs.

"I'm excited to tell stories from real-life prophets who, through their struggles, have changed the world for the better and others whose stories are filled with fantasy and delight," Jay Z said in a statement. "Harvey and David are visionaries, both of whom have done this time and time again. I'm already passionate about what we currently have in the pipeline, and I'm looking forward to discovering others."

Other rappers to have first-look deals include Common with HBO and 50 Cent with Starz. The G-Unit mogul's deal includes the hit show "Power," a B.M.F. series and a superhero program.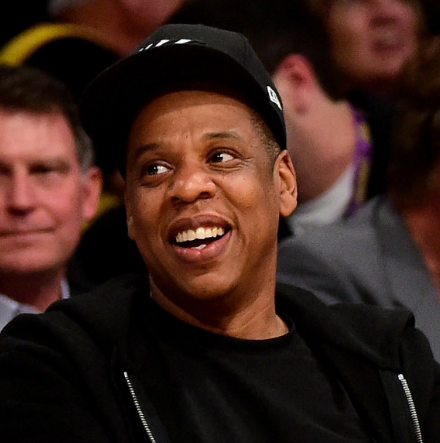 SEPTEMBER 29, 2016

Chicago's Chance The Rapper is scheduled to make yet another appearance at the White House this year.

Chance, along with Kelly Clarkson and Yolanda Adams, has been granted the privilege of performing at the White House's annual National Christmas Tree Lighting concert.

The festive holiday affair, which will serve as Barack Obama's last as president, is scheduled to take place on December 1, mere weeks after a new commander-in-chief is elected.

Those hoping to attend the 94th anniversary of the White House's National Christmas Tree Lighting can try their luck at obtaining free tickets through a lottery. The lottery will begin on October 7 and end on October 10. More details here.

In April of this year, after sitting down at the White House to discuss criminal justice reform with President Obama, Chance tweeted about being "more confident than ever."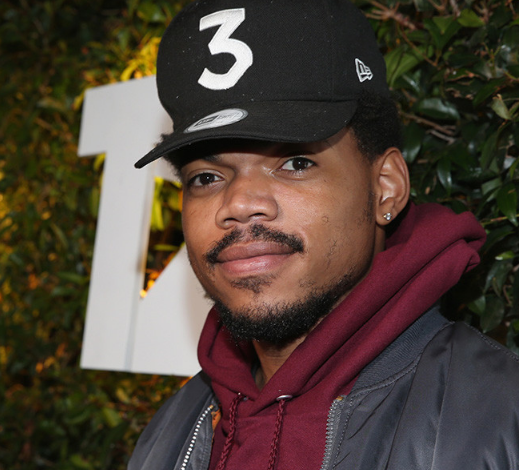 SEPTEMBER 28, 2016

Blac Youngsta claims that he was held hostage by police in South Memphis.
The rapper took to Instagram late yesterday (September 26) to share a video of himself on the side of the road while authorities loaded a white Lamborghini onto a tow truck. Despite claiming to have all the required documentation and paperwork, Youngsta says that police pulled him over and detained him for an entire day.
"F--K THE POLICE ON MY MOMMA THESE BITCH ASS RATS," Youngsta wrote with some rat emojis on Instagram. "PULL ME OVER IN THE MIDDLE OF SOUTH MEMPHIS TODAY AND HAD ME HOSTAGE THE WHOLE DAY FOR SH-
T AND PULL ALL MY CARS WITHOUT GIVING ME A SPEEDING TICKET OR SH-T PLUS I GAVE THEM MY DRIVING LICENSE MY INSURANCE AND ALL THE PROPER PAPERWORK TO MY CARS AND THEY STILL DID THIS SH-T I THINK IT'S SAD HOW THEY TREAT BLACK PEOPLE THIS THE MOST RACIST SH-T I DONE WITNESSES WITH MY ON EYES I PROMISE THESE HOE ASS PIGS HATE TO SEE A YOUNG NI--A WITH MONEY ON GOD #F--KTHEPOLICE #CMG"



SEPTEMBER 27, 2016

D.R.A.M. has more reason to celebrate as his "Broccoli" single is certified double platinum by the RIAA. Yes, that's two million units of the Lil Yachty-assisted single sold.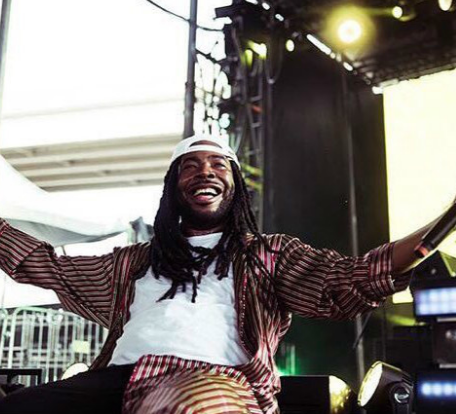 SEPTEMBER 26, 2016

Atlanta musician Future is calling BS on his ex Ciara's claims that he caused her to lose out on a half-a-million dollar endorsement deal with a cosmetics company.

Future is claiming that he has absolutely nothing to do with Ciara losing out on the deal. In fact, the rapper reportedly believes that CiCi's claims that she was picked up or dropped by the company are completely untrue.

Future is hoping that a judge in Ciara's $15 million defamation suit against him will dismiss Ciara's claims about being dropped from her endorsement deal.

It was previously reported that Ciara, who is currently married to football star Russell Wilson, claimed the international cosmetics company, which has remained unnamed, backed out on its deal after Future unleashed a series of damning tweets about the singer.

At the top of this year, Future let loose a scathing Twitter rant due to custody issues involving his son with Ciara.

"I been silent for a year & a half..I ran outta patience…This bitch got control problems," Future tweeted in January.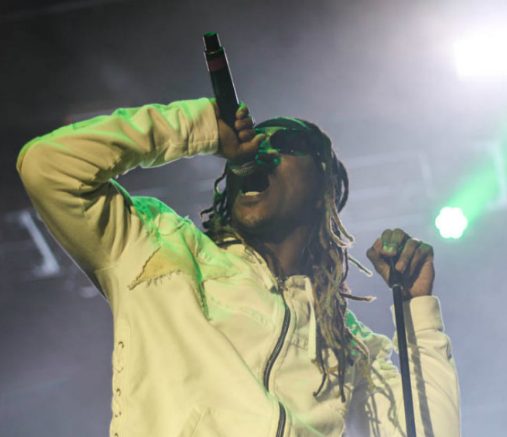 SEPTEMBER 22, 2016

Atlanta rapper Shawty Lo (born Carlos Walker) was killed in a hit-and-run accident alongside the city's I-285 southbound at Cascade Road in the wee hours of this morning September 21 - Hot 108 Jamz has confirmed.

Cpl. Partrena Smith said the incident took place around 2:20 a.m. and the Atlanta Police Department have yet to release a description of the vehicle that fled the scene.

The 40-year-old founding member of the rap quartet D4L, whose 2005 hit "Laffy Taffy" reached No. 1 on the Billboard Hot 100 in January 2006. His hit song "Dey Know" was also popular on Hot 108 Jamz back in 2008.

He was traveling from popular ATL strip joint Blue Flame when his car was struck by another unknown vehicle when it crashed into two trees before catching fire.

Lo was ejected from the vehicle and died at the scene while two other passengers were transported to the closest hospital.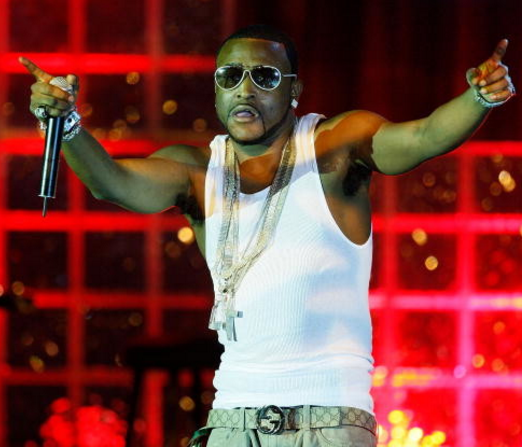 SEPTEMBER 21, 2016

Another ghostwriting allegation is being thrown into the Twittersphere from out of the Dreamchasers camp, this time, revealing the identity of The Game's so-called rhyming assistant.

According to Chino, the alleged phantom penman wrote The Game's diss track aimed at Meek, "Pest Control,"

"I kno THE GAME ghost writer btw he from Chicago he ran wit some good Baltimore dudes !" he tweeted. "Can someone tell the game stop it . . . It's public an it's always been in the streets ain't no telling over here wit the chasers homie ! Btw "Marcus black" wrote that . . . Time to expose ya [ghost emoji] writer ! #oooooouuuuuuu That's a fact !"

The Game interjected himself into the year-long Drake and Meek Mill meleé when he randomly dissed Meek live at Miami's Club Story which included a verse aimed at Meek and is slated as the closing track on his forthcoming album 1992.

Since then, Sean Kingston, Omelly, Beanie Sigel and even Game's longtime enemy 40 Glocc who accused The Game of working with the police, have all managed to end up intertwined in the mix of things.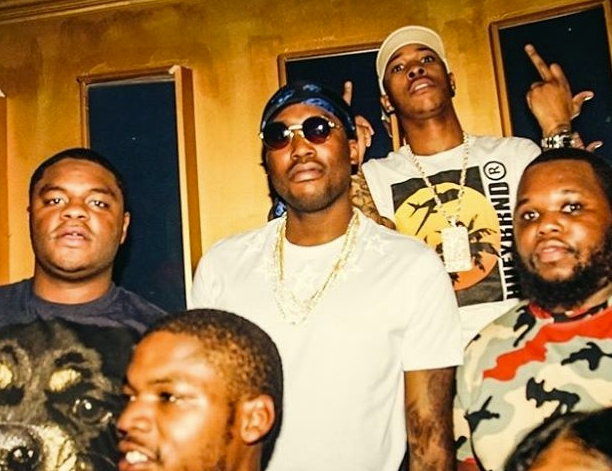 SEPTEMBER 19, 2016

As promised, Meek Mill and the Dreamchasers tapped into the energy of Young MA's "OOOUUU" and have emerged with a Game diss track that can only be measured in kelvin.

"Durk checked you (what else?), Thug sonned you (what else?)/Fif dropped you (what else?), Mac warned you (what else?)/Strippers turned rappers look what we come to/You a fa**ot, my lady'll never f**k you/G-A-M-E, please don't tempt me/Four pound with the lemon squeeze like Simply," a charged-up Meek spits on the track, a direct response to The Game's earlier "92 Bars" missile that dragged Nicki Minaj into the melee.

Omelly rides shotgun and even fires some slugs in Drake's direction. As for Beanie Sigel's involvement, it was limited to the "phone call" quip that was teased earlier but at any rate, his allegiance in the situation is clear as crystal flute glasses.

If you think Game isn't going to respond sooner than later, congratulations. You were born yesterday. But for now, Meek obviously has some momentum going for him.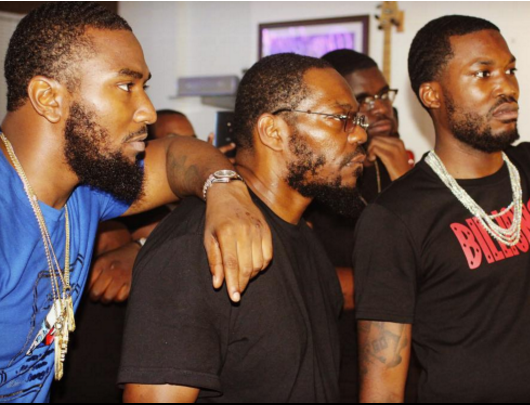 SEPTEMBER 16, 2016

Kid Cudi likely knew his Twitter outburst directed at both Kanye West and Drake would get a response, and the rebuttals came a lot sooner than many people anticipated.

A passionate Yeezus expressed both anger and hurt during his Tampa Saint Pablo Tour pit stop last night when he basically called out the kid from Cleveland for biting the hand that fed him. And, allegedly teaching him how to wear skinny jeans.

"Do you know how many people wish they could be signed to GOOD Music, get their life changed, have an opportunity?" Ye screamed on Cudder at the Amalie Arena. "Never forget that! I am so hurt. I feel so disrespected. Kid Cudi, we are two black men in a racist world."

Across the country in another sports stadium; different time zone, Drake also addressed the tweets that claimed he used "30 ghostwriters" just to belt out a hit in real time.

During a brief intermission at Oakland's Oracle Arena, Drizzy interpolated O.T. Genasis' gold-selling record, "Cut It," telling the crowd, "Boy, you getting way too high, you need to Cud-it."

Yeah, it may have been a bit "Canada Dry-ish" this side of Common but it got a rise out of the crowd, who had obviously got wind of the Cudi tweets hours prior.

"I heard boys were talking down today. Shout out to my brother Kanye West. We both got sold-out shows," Drake pressed on.

The final tweet of Cudi's fiery rant stated that he was out for "peace and love" and his next response would be channeled through the music. Whether that's a further explanation or full-fledged diss song remains to be seen.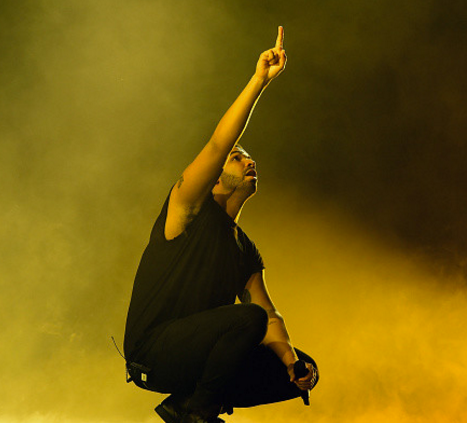 SEPTEMBER 15, 2016

Kid Cudi took to Twitter today to establish his dominance in the game, specifically over Kanye West, Drake and "the fake ones." The Cleveland artist expressed his frustration with rappers who reach mainstream success while having teams of songwriters behind them, contrasting himself as someone who has true creativity.

"I am the culture," he says in a series of posts. "I keep silent because I dont ever wanna come off like some angry hater, but today, not only do I feel fantastic, Im feelin like taking over I already have My tweets apply to who they apply. Ye, Drake, whoever. These n**gas dont give a f**k about me. And they aint f**kin with me. N**gas keep you close when they see how powerful you are by yourself. When they see your greatness. Out of fear."

The former G.O.O.D. Music artist says that he has stayed quiet long enough and is now ready to take the reins. Cudi is preparing to release a double-disc album — one of two he's announced this year — and says that he will let the music do the talking.

"Ive been loyal to those who haven't been to me and that ends now," he continues. "Now im your threat. Anybody got a issue with my words im glad. If you feel me, dont be scared to use your voice. I was for so long out of blind loyalty. From here Ill let the music speak. As you were, peace and love to my supporters and true ones. Cudder Out."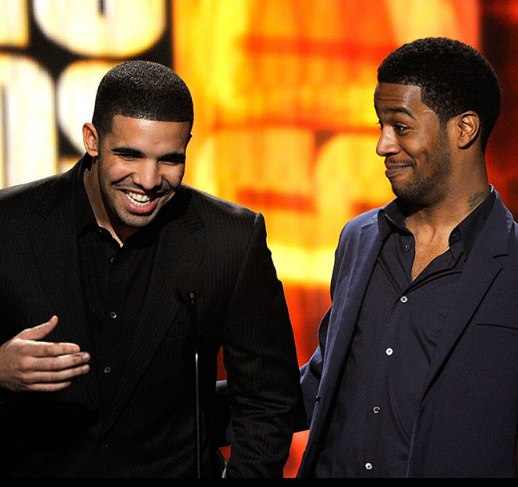 SEPTEMBER 14, 2016

For those who follow 50 Cent's Instagram account, you'll already know that the G-Unit frontman doesn't spare anyone's feelings with his opinions.

Fif's latest shot was directed toward someone a little closer to home: his son, Marquise Jackson (and Marquise's mother Shaniqua). The rapper took to Instagram to post a countdown to October 13, 2017 – otherwise known as his son's birthday and the day he'll legally get to stop paying child support.

"Man real life is gonna start Sooners then you think," 50 wrote in the caption field of his Instagram post. "Sad part is I wish you well, good #Shanquagetsajob"

Fif's son was quick to respond to his father's post, writing: "Don't worry, I'll make u proud! Just don't forget to tell me happy birthday that day cause u missed a few."

50 and Marquise, as well as his mother Shaniqua, have had a visibly strained relationship over the years, with Marquise making a similar comment on IG in February. His mother took it further in a biting comment that said 50 likes "to pick on women and children."




SEPTEMBER 13, 2016

Turns out the alleged drugs found in the SUV Desiigner was riding in when he got arrested Thursday (September 8) evening weren't what early reports thought they were.

The drugs the authorities assumed to be OxyContin, methadone and steroids were actually only the steroids methandrostenolone, PharmOne Oxandrolone and Halotest Fluxymesteron, which apparently belonged to the driver.

Police report that altogether there were more than 300 pills of the anabolic steroids packaged in Ziploc bags found in the SUV.

Despite early reports identifying the drugs after Desiigner's arrrest, the NYPD said that they had not identified the pills as of Friday afternoon (September 9).

The 19-year-old "Panda" rapper was initially taken into police custody after a road rage incident where the driver of another car called the police and claimed Desiigner pointed a gun at him. The G.O.O.D. Music signee was then booked with possession and intent to sell controlled substances as well as a felony gun charge.

Desiigner dodged the gun charge on (September 10) since investigators couldn't find the gun in question and now, since this discovery, his charge for intent to sell has also been dropped. He was released from jail without bail Saturday morning after his arraignment hearing.

Although the Brooklyn native says he didn't know that there were steroids or any other drug in the SUV at the time of the incident, he still faces the charge of criminal possession of a controlled substance.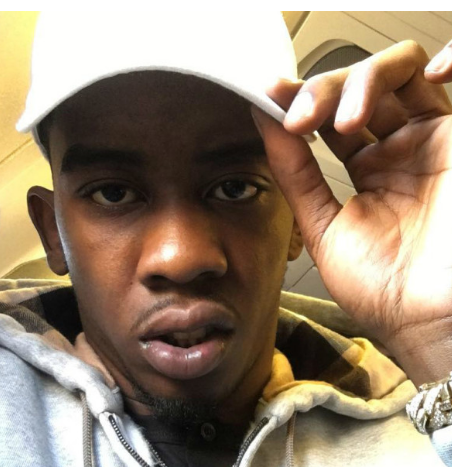 SEPTEMBER 12, 2016

Fifteen years ago, many lives were lost and many heroes were made during the attacks on New York City's World Trade Center. Many notables in the Hip Hop community, including Fabolous, Desiigner and Trinidad James have taken to social media to remember that fateful day on September 11, 2001.

"Our city & country was forced to stand tall as those Towers once did & always remember the fallen soldiers of this day," Fab captioned on Instagram. "The date 9/11 will always be symbolic to me for more reasons than one… My condolences go to the families affected by this tragic event. And my respect & appreciation goes to the many who helped saved lives & repair our city in its aftermath."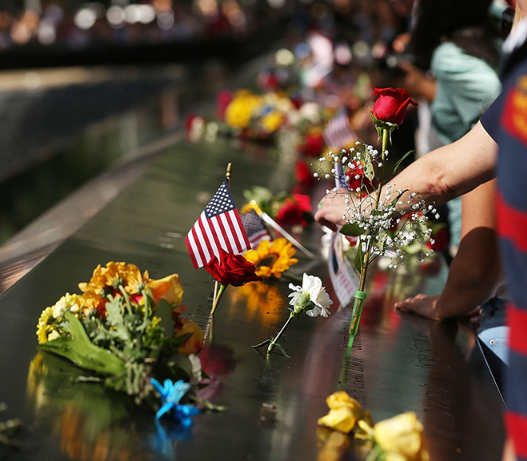 SEPTEMBER 9, 2016

Rising rap star Desiigner was arrested in New York City on Thursday night September 8.

The "Panda" rapper faces charges for criminal possession of a controlled substance as well as an additional charge for intent to distribute. For allegedly threatening someone with a gun, the 19-year-old G.O.O.D Music artist was also hit with a charge of criminal possession of a loaded weapon and menacing.

Police confirmed to Hot 108 Jamz that no firearms were recovered from the vehicle.

The arrest comes from an apparent dispute with another driver in traffic. During the argument, someone flicked a cigarette and brandished a gun at the other driver before leaving, the alleged victim says. After the SUV left, the driver in the other car called police and provided them with the vehicle's license plate number. Authorities soon caught up with the vehicle, searched it, and found drugs. NYPD said "Oxycontin and other drugs" were recovered from the vehicle, though the NYPD told Hot 108 Jamz the prescription pills hadn't been identified officially.

Desiigner and four others were taken into custody without incident on Thursday night at West 42nd Street and Dyre Avenue in New York. The four other people arrested are: Scott Siegel, 42, Utril Rhaburn, 23, Michael Davis, 19, and C.J. McCoy, 21.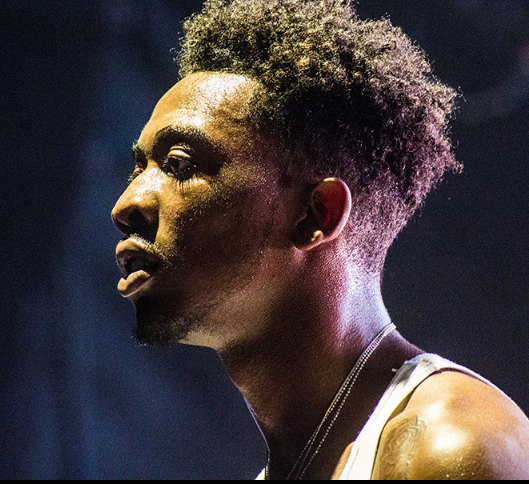 SEPTEMBER 8, 2016

A homeless man has been arrested after reportedly stealing around $3 million worth of jewelry from Drake and Future's tour bus during a Summer Sixteen show in Phoenix,

21-year-old Travion Lamar King was taken into custody by Arizona State University campus police for trespassing on school property yesterday (September 7) when he was discovered to have the briefcase holding the jewels that belong to Drake's tour deejay, Future The Prince.

He was initially booked for trespassing and police later identified him as the suspect in the theft after watching surveillance footage from Talking Stick Resort Arena, the venue where the Drake concert was held. King was then rebooked on a theft charge, which is felony burglary.

King has worked for various venues in the area and was in possession of a Talking Stick credential upon his arrest, but was not working at the arena the night he reportedly snuck onto Drake and Future's tour bus to snag the jewels.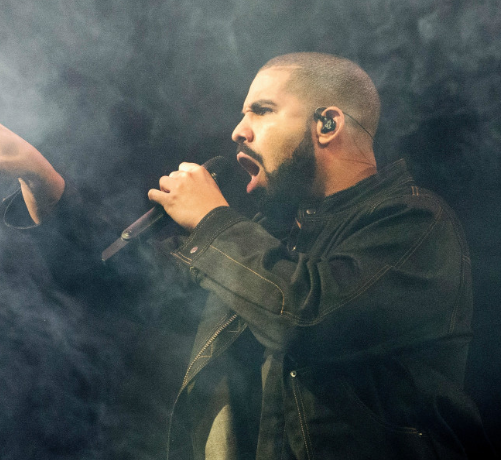 SEPTEMBER 7, 2016

After all the flashing lights stopped at a Summer Sixteen Tour stop in Phoenix yesterday (September 6), Drake was given the news that someone snagged millions of dollars worth of jewelry from his and Future's tour bus.

The jewelry reportedly belonged to Drake's tour DJ, Future The Prince (not Future, as first reported by TMZ) and is said to be worth almost $3 million. The robber snuck onto the bus at about 10 p.m. local time and got away with the briefcase that contained the precious items.

Police aren't sure if the dirty work was done by one person or if it was a team effort. They are reviewing surveillance video to get more information.

SEPTEMBER 6, 2016

The Game has a release date for 1992 nine months after announcing the project. It is set to drop October 7, according to a post on the Compton, California rapper's Instagram page.

The final cover art for 1992 was created by Joe Cool, who designed the iconic art for Snoop Dogg's DoggyStyle.

The Game has said that 1992 will have no features, a rarity for The Documentary rapper, and that the project will be produced by Bongo, who produced multiple songs for The Documentary 2 and 2.5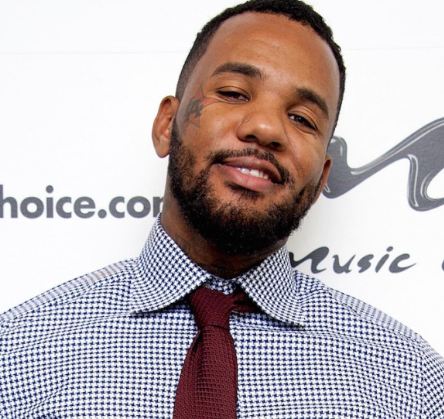 SEPTEMBER 2, 2016

It's understandable why J. Cole hasn't released a project in nearly two years as fans are still not only gobbling up 2014 Forest Hills Drive, but apparently still have hits from his other two albums in rotation as well. J. Cole now has six platinum singles as "Crooked Smile" and "Can't Get Enough" officially passed the one million sales mark, according to Roc Nation and confirmed by the RIAA.

"Crooked Smile" is the inspirational cut from 2013's Born Sinner where the North Carolina rapper teamed up with TLC to share his journey toward self-acceptance and encouraging others to do the same.

"Can't Get Enough" is the Caribbean-inspired hit from Cole's debut LP, Cole World: The Sideline Story and features Trey Songz.

Fayetteville's finest also has platinum plaques recognizing one million sales for "No Role Modelz," "Power Trip," "Wet Dreamz" and his breakout single, "Work Out."

And all three of his albums are certified platinum as well.

While Cole has been fairly quiet since the December 2014 drop of his last LP, he did make an appearance on DJ Khaled's Major Key album with his own track, "Jermaine's Interlude."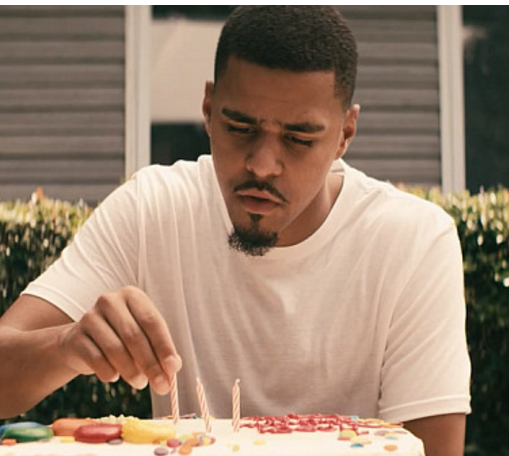 SEPTEMBER 1, 2016

When Parisian luxe trunk and leather goods maker Goyard was asked if DJ Khaled was rocking an authentic Goyard bomber jacket at the MTV Video Music Awards, the brand tweeted out that the jacket was a "total fake".

Goyard is a luxury luggage and accessory brand, so fashion items such as hats, shirts and bomber jackets like the one Khaled was wearing on Sunday are not products that they sell.

"Hopefully DJ Kahled used genuine Goyard silk scarves [to make the jacket], out of respect for Goyard and as not to promote counterfeiting," the company said in tweet that has since been deleted.

This prompted a very DJ Khaled-type response from the Major Key producer himself: "They don't want me to use REAL @Goyard scarves so I did!"

It appears Khaled got the jacket custom made like Hip Hop tailor Dapper Dan would customize Louis Vuitton and MCM gear out of real fabric or leather throughout the '80s and '90s before the brands started using their own monograms for clothing pieces.

Dapper Dan eventually got shut down by the Feds and if Khaled's custom jacket wasn't made from real Goyard silk then they would have grounds to sue the mogul for trademark infringement, according to The Fashion Law.

Goyard confirms that Khaled did indeed use authentic silk scarves to create the jacket, but if they wanted to take the We The Best boss on legally, they'd have a sound argument since they're not a clothing maker and the custom jacket can cause some confusion with consumers as well as encourage the counterfeiting of their geometric Goyardine print.

Both Khaled and Goyard have since made up over their Twitter exchange, so a suit is not likely.

Khaled insists that he will still continue to make custom pieces with their silk scarves and encouraged all of his followers to shop with Goyard.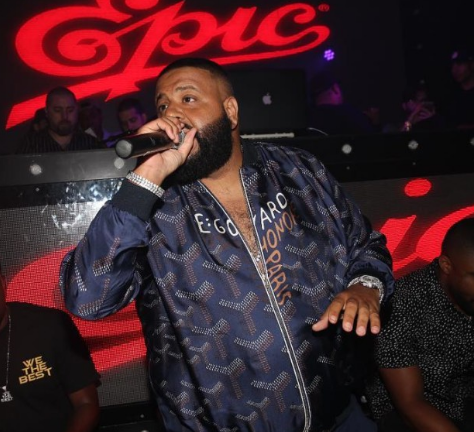 AUGUST 30, 2016

After leading the pack with 11 nominations, Beyoncé won big at the 2016 MTV VMAs last night (August 28). Queen Bey won eight trophies at the annual affair, including Best Female Video for "Hold Up" (so no need for Kanye West to intervene this year) and Breakthrough Long Form Video for Lemonade.

Beyoncé's lead single for her album, "Formation," won several awards, including Video of the Year and Best Pop Video.

Drake won the Moonman trophy for Best Hip Hop Video with "Hotline Bling."

Check out the complete list of winners below.

Video of the Year

Adele: "Hello"


Beyoncé: "Formation" - WINNER


Drake: "Hotline Bling"
Justin Bieber: "Sorry"
Kanye West: "Famous"

Best Female Video

Adele: "Hello"


Beyoncé: "Hold Up" - WINNER


Sia: "Cheap Thrills"
Ariana Grande: "Into You"
Rihanna [ft. Drake]: "Work" (short version)

Best Male Video

Drake: "Hotline Bling"
Bryson Tiller: "Don't"


Calvin Harris [ft. Rihanna]: "This Is What You Came For" - WINNER


Kanye West: "Famous"
The Weeknd: "Can't Feel My Face"

Best Collaboration

Beyoncé [ft. Kendrick Lamar]: "Freedom"


Fifth Harmony [ft. Ty Dolla $ign]: "Work From Home" - WINNER


Ariana Grande [ft. Lil Wayne]: "Let Me Love You"
Calvin Harris [ft. Rihanna]: "This Is What You Came For"
Rihanna [ft. Drake]: "Work" (short version)

Best Hip Hop Video



Drake: "Hotline Bling" - WINNER


Desiigner: "Panda"
Bryson Tiller: "Don't"
Chance the Rapper: "Angels"
2 Chainz: "Watch Out"

Best Pop Video

Adele: "Hello"


Beyoncé: "Formation" - WINNER


Justin Bieber: "Sorry"
Alessia Cara: "Wild Things"
Ariana Grande: "Into You"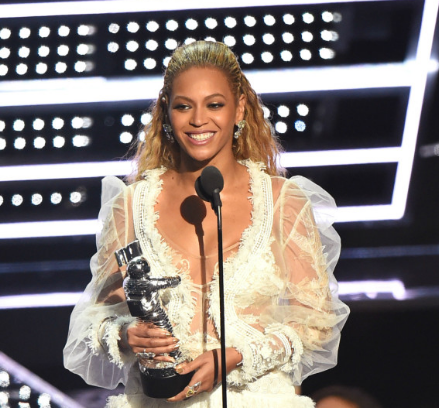 AUGUST 26, 2016

Rick Ross continues to defend Meek Mill and echoes his MMG artist's statement that the Philly rapper did not take an L in his beef with Drake.

"Just on some G sh*t, n*gga ain't lose to nobody," Rozay says on the Drink Champs podcast. "Y'all better study the game and how the game goes."

He says that, despite his relationship with Lil Wayne, he hasn't spoken to Drake since the beef started after Meek Mill accused Drizzy of using a ghostwriter last summer.

"Just on some one thousand sh*t, you either be G enough to whatever the issue is, n*ggas bring it to the table or you just let it go out of control and see what happens," Ross continues. "I always been one of the n*ggas so when I first spoke on it on The Breakfast Club, you seen I was obviously speaking in a peaceful tone because that's my way of telling n*ggas, y'all n*ggas need to tighten up so n*ggas can get it right because if you assuming a n*gga respect whoever your big homies is, you wrong. If you assuming me and for my dawg, I ain't, you know. So it's whatever. If it's gonna be, whatever. If it's gotta go there, man, Renzel gonna jump off the porch on your ass and that's just the way I've always been and Ima die that way."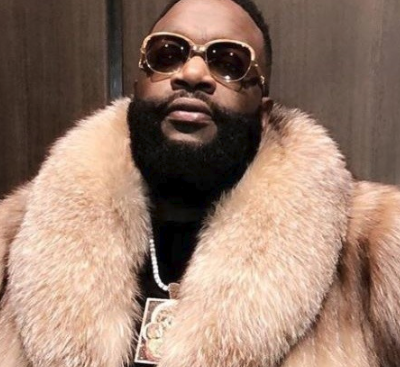 AUGUST 25, 2016

Snoop Dogg and Wiz Khalifa are being sued by fans after railing collapsed at the duo's Camden, New Jersey stop of the "High Road Tour" at BB&T Pavilion, according to the Associated Press.

The lawsuit was filed in nearby Philadelphia and names 17 people, three workers and 14 concertgoers, as the plaintiffs taking the artists and Live Nation, the venue operator, to court. Initial reports said that between 10 and 40 people had suffered "bumps and bruises," but the lawsuit claims that the most severe injury was a fractured spine.

Other injuries listed in the court documents include broken bones, torn ligaments and tendons, loss of consciousness and emotional trauma.

The railing collapsed when Snoop and Wiz took the stage as the crowd surged forward. The people fell approximately 10 feet to the concrete below.

"I can tell you there is no doubt there was a crowd surge based upon the setup of the lawn with no chairs and no aisles, lack of security … and then the artists telling people to come forward," Robert J. Mongeluzzi, the lawyer representing those injured, said. "That's the setup, and that's the failure."

Live Nation says that it secured the fallen railing and has set up a security barrier around it. The company is working to determine the cause of the collapse.

The promoter is also facing a lawsuit from Troy Ave after a concert shooting in May where three people were injured and the rapper's bodyguard was killed. Ave is facing attempted murder charges and sued Live Nation and the venue, Irving Plaza, for allowing a gun into the show.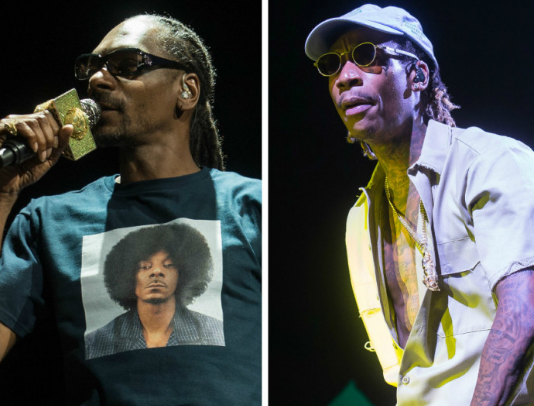 AUGUST 23, 2016

Young Thug's Jeffery has a release date and it is the one that 300 Exec Lyor Cohen hinted at in a mysterious Snapchat post last week. The Atlanta rapper, who is now No, My Name is Jeffery, will drop his mixtape Friday (August 26), according to an eerie video he posted to Instagram today.

The clip shows Thugger, or Jeffery, sitting in an interrogation room with different people asking him his name. They insist his name is Young Thug, but he keeps responding with "No, my name is Jeffery."

Jeffery was originally supposed to drop on Young Thug's birthday, August 16, but that didn't happen. He promised fans a new song with Wyclef Jean instead, which turned out to be "Elton," one of the songs on the project's tracklist.

The name change is apparently temporary and is only for this project.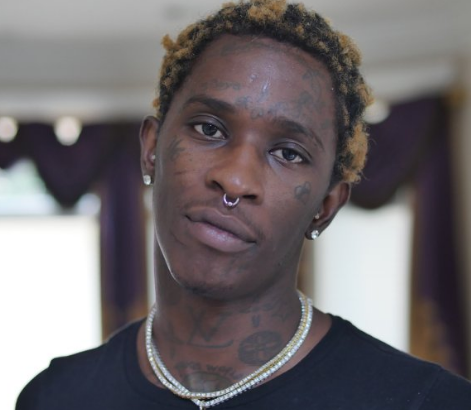 AUGUST 22, 2016

Chalk up another chapter in this Drake-Meek Mill beef after Drizzy took more shots at Meek Mill during the Philadelphia stop of his "Summer Sixteen Tour."

The Dreamchasers boss was lyrically swapped onto two different songs during the performance in his hometown. Drizzy made more Meek Mill disses after performing "Back 2 Back" and by weaving a jab into his VIEWS song "Still Here."

No matter how many deep they were rolling, Dreamchasers crew expressed disappointment in Drake for not facing them and instead fleeing. Even Meek Mill commented, mocking his rival for hiding behind police security.

Drake has been feeling himself on this tour. He unleashed another Meek Mill diss in Washington, D.C. where he called his foe a "pussy."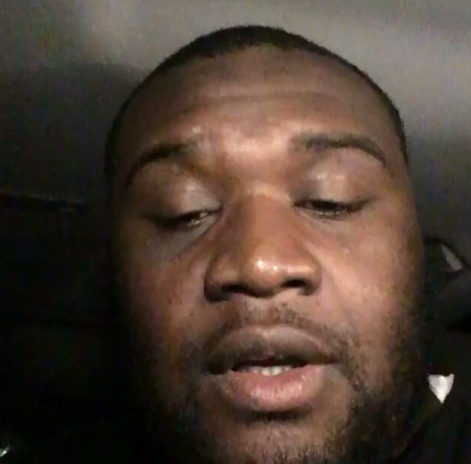 AUGUST 19, 2016

Tory Lanez' I Told You album dropped today (August 19) as the Toronto artist's debut project.

I Told You is made up of tracks including fan favorite, "Say It." Nearly every song is accompanied by a skit. Lanez decided to go all solo and does not have any features on the project.

The LP is released through Benny Blanco's Mad Love label on Interscope Records.

Tracks (not including skits):

I Told You / Another One
Guns and Roses
Flex
To D.R.E.A.M
4am Flex
Friends with Benefits
Cold Hard Love
High
Dirty Money
Question Is
Loners Blvd
All the Girls
Say It
Luv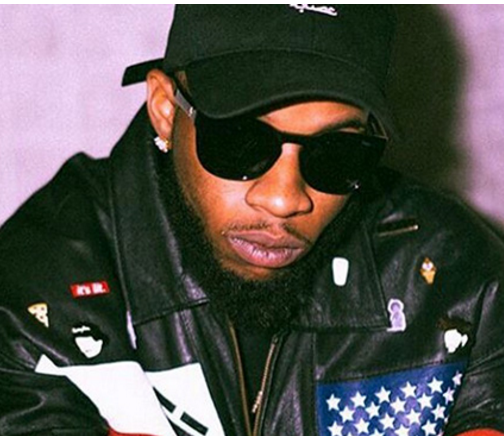 AUGUST 17, 2016

In case there was any more speculation about Eminem potentially dissing or beefing with Drake in any way, shape or form, Drake made it clear that he is on good terms with the Rap God by bringing him out to perform at the Detroit stop of his "Summer Sixteen Tour" yesterday (August 16).

The two performed the cut "Forever" as Drizzy introduced Slim Shady at the Joe Louis Arena as "the greatest rapper to ever get on a motherf**king microphone."

Ebro started the rumor that Eminem was preparing a Drake diss track in the midst of the Toronto rapper's feud with Joe Budden. After the Internet exploded, Ebro said that his statements were made in jest.

Eminem made light of the whole situation by posting a photo of himself with the VIEWS rapper after the show with the caption "Views from The Joe. #WelcometoDetroit."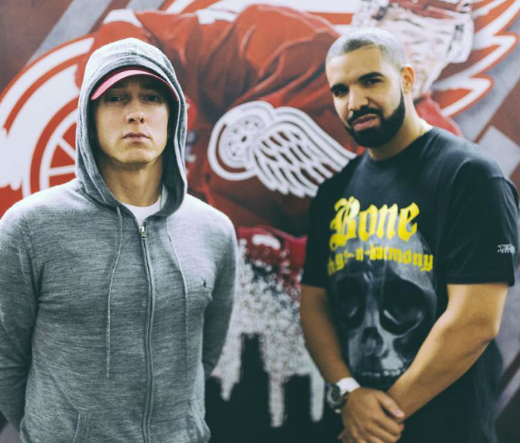 AUGUST 16, 2016

It appears that Tyga dodged a legal bullet just to face another one.

Just days after it was reported that the Compton rapper reached a settlement with a past landlord, another man is looking to receive what Tyga owes him and now he's recruited legal representation.

This latest legal debacle comes from Jason Arasheben, a well-known celebrity jeweler based in Beverly Hills.

Arasheben has even hired Danny Abir and Boris Treyzon, the same lawyers Tyga's old landlord used, to help in getting him the $200,000 he's reportedly owed by the West Coast wordsmith.

The $200,000 owed stems from two pieces, a diamond watch and Cuban link chain, that Tyga received in 2013 and allegedly didn't dish out any cash for. According to a tweet the rapper sent in 2013, the pieces from Arasheben were gifted to him.

In 2014, a judge ruled that Tyga had to pay more than $200,000 to Arasheben for the items, but the debt apparently remains unpaid.

The jeweler has attempted to collect the debt on his own, but is now taking this new route, likely due to the success of Tyga's former landlord.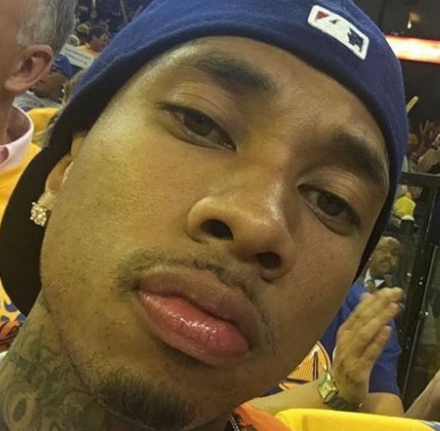 AUGUST 15, 2016

Compton rapper The Game may be looking to ruffle some feathers with his latest track, "Sauce."

Released over the weekend, "Sauce" contains one particular lyric that alleges that The Game has slept with "three Kardashians," most likely referring to Kim, Kourtney, and Khloe Kardashian.

"I used to f**k bitches that Usher Raymond passed off / Then I smashed three Kardashians, hold that thought," The Game raps on "Sauce."

Whether The Game was letting the cat out of the bag, or if he was taking part in a little fictional boasting with the lyric remains unknown, given that all parties have remained silent on the matter.

On numerous occasions it was alleged that The Game and Khloe Kardashian were dating, but during an interview with E! last year, the rapper confirmed that "Khloé's just a really good friend."

"Sauce," which features DJ Khaled, could be featured on The Game's upcoming 1992 album.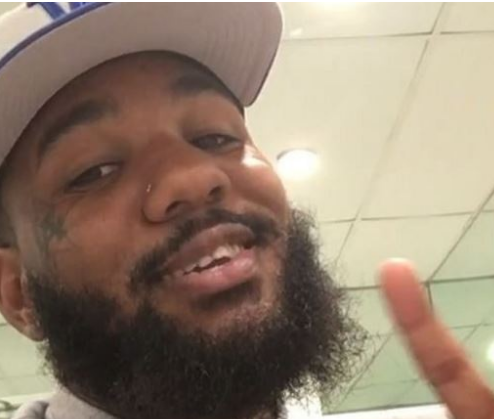 AUGUST 12, 2016

Rae Sremmurd is back with 11 fresh tracks for SremmLife 2, which dropped today (August 12).

The project was delayed after initially being slated for a June release. Fans can now close out Summer '16 with the duo's "Look Alive" and "Do Yoga."

Guest appearances on SremmLife 2 come from Kodak Black, Juicy J, Lil Jon and the almighty Gucci Mane.

This is the follow-up to Rae Sremmurd's SremmLife project.

Listen for Tracks all this weekend in the mix exclusively on Hot 108 Jamz.

Track List:

1. "Start a Party"
2. "Real Chill" (Ft. Kodak Black)
3. "By Chance"
4. "Look Alive"
5. "Set The Roof" (Ft. Lil Jon)
6. "Shake It Fast" (Ft. Juicy J)
7. "Take It Or Leave It"
8. "Came A Long Way"
9. "Now That I Know"
10. "Patti Cake"
11. "Just Like Us"
12. "Over Here" (Ft. Bobo Swae)
13. "Swang"
14. "662" (Ft. Imxcd and Riff 3x)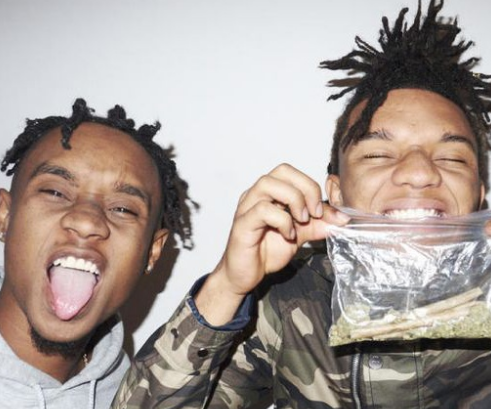 AUGUST 11, 2016

The Weeknd donated $250,000 to the Black Lives Matter.

This news comes just a few days after it was revealed that the Canadian singer donated $50,000 towards founding a program for Ethiopic Studies at the University of Toronto.

The Weeknd joins a long list of Hip Hop personalities who have expressed their support of the Black Lives Matter movement in recent times. Lil Durk recently got a new tattoo in honor of the movement, while earlier this year, Nipsey Hussle released a series of t-shirts to honor the nationwide organization.

Conversely, Kevin Gates made it clear that he is not a fan of the Black Lives Matter movement in a video published earlier last month.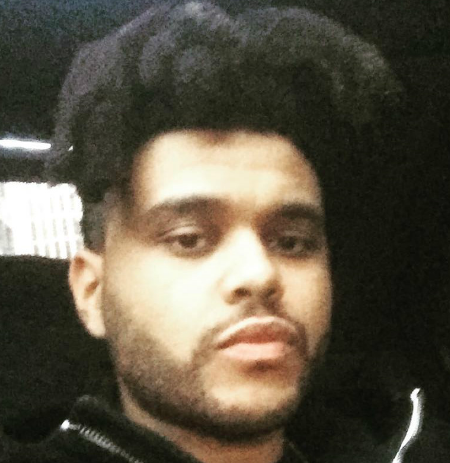 AUGUST 10, 2016

The 10-year-anniversary of the release of Rick Ross' Port Of Miami will serve as an even more momentous occasion for the rapper now that the album has been certified platinum.

Port Of Miami, which was certified platinum by the RIAA on July 28, now serves as the only album for Ross that has exceeded over 1 million in sales.

Yesterday (August 9), Ross uploaded a picture of himself receiving the platinum plaque and posted the following caption:

"Last nite we celebrated the 10 yr anniversary of Port Of Miami. The album is officially Platinum. Salute @untouchablemmg #biggest"

News of Port Of Miami obtaining platinum status comes weeks before Ross is scheduled to celebrate the release of the album with a 10th anniversary concert.

The 10th anniversary concert will take place on August 29 at the fittingly appropriate Port of Miami in South Florida, and will be streamed live.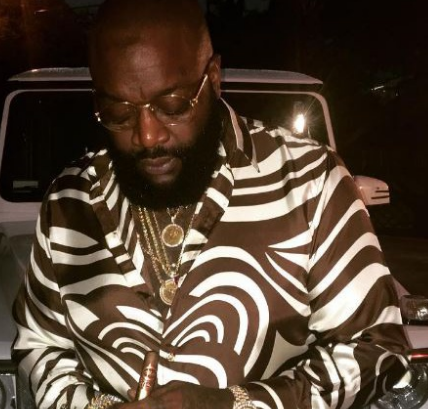 AUGUST 9, 2016

Toronto lyricist Tory Lanez addressed his beef with Drake for what the rapper likely hopes is the last time.

Tory Lanez downplayed his past beef with fellow Canadian, Drake. He revealed that he doesn't enjoy talking about the rapper, and later shared his belief that the entire feud with Drake was blown out of proportion.

"The thing is about me," Tory Lanez said. "I ain't here to talk about him. It ain't one of those. Right now, I'm here to talk about me and this album because that's when that pressure's coming up…I just want the music to speak for itself. [It] ain't got nothing to do with nobody else. I think people just took this whole situation out of proportion. For me personally, it's like at the end of the day I'm just here to be number one. I don't have no personal problems with anybody. I think that's the misconception that artists have with me."

The feud between Drake and Tory Lanez seemed to reach its peak months ago, when Drake seemingly took aim at Tory on "Summer Sixteen." On the song, which was released in January, Drake rapped: "All you boys in the new Toronto wanna be me a little." (Tory released a mixtape called The New Toronto in 2015).

Later in his interview, Tory spoke on those his new album, I Told You, is aimed towards.

"All the people who just saw it…Everybody who just said 'It wasn't going to work,'" he said. "And all the teachers that kicked me out of school. People that kicked me out they house. And things like that. And I told 'em I was gonna pop. And they didn't believe me."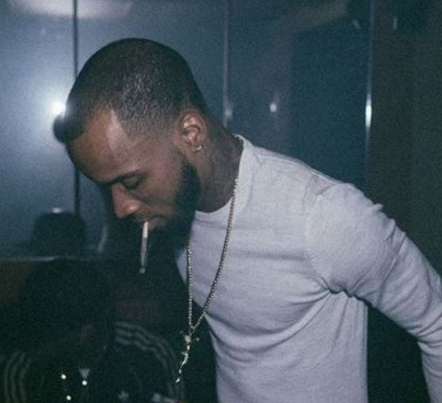 AUGUST 9, 2016

Snoop Dogg & Martha Stewart Partner Up For VH1's "Martha & Snoop's Dinner Party"

The unlikely pair that is Martha Stewart and Snoop Dogg have teamed up yet again, this time for their own television show.

Snoop and the homemaking mogul will soon star on their own VH1 series. The show will be titled Martha & Snoop's Dinner Party, and will feature convos with celebrity guests over dinner and drinks.

While speaking on the show, Snoop touched on his "special bond" with Stewart, while Stewart hinted at the show incorporating aspects of "traditional food competition shows."

"My homegirl Martha and I have a special bond that goes back," Snoop Dogg said in a statement. "We're gonna be cooking, drinking and having a good time with our exclusive friends. Can't wait for you to see how we roll together!"

"At our dinner party, we will exemplify America's fascination with food, entertaining and celebrity," Martha Stewart added. "Martha & Snoop's Dinner Party will redesign the traditional food competition shows in a new, different and very funny way."

Martha & Snoop's Dinner Party is scheduled to air this fall on VH1.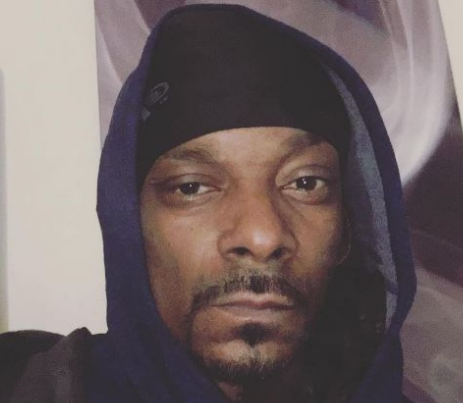 AUGUST 5, 2016

Rick Ross is embracing a happier, healthier self.

Dubbed the "Weight-Loss Boss" by Men's Health, Miami rapper Rick Ross recently chopped it up with the magazine about his life-changing weight loss.

Now that Ross has shed an impressive 75 pounds, he says he's happy and is now working on building muscle.

"I'm happy," Rick Ross said, during his interview, according to People.com. "I'm still losing weight, and now I'm starting to build hard muscle in places."

The Maybach Music Group helmsman was urged to lose weight after suffering two seizures while traveling by plane to Memphis, Tennessee. He initially blamed the seizures on sleep deprivation.

"Being the fastest growing label in the game, it comes with a lot of sacrifices," Rick Ross said. "And in my case, it was sleep. I would get two hours of sleep and keep moving, me being a hustler. And that has to stop. I came back totally healthy. It was a case of me not getting enough rest, not getting enough sleep."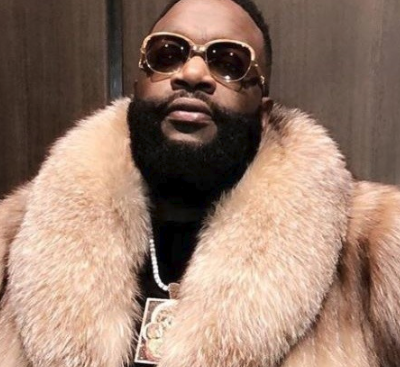 AUGUST 3, 2016

Young Thug's next project, Jeffery, has a release date, according to the Atlanta rapper's Instagram.

Jeffery, which is based off the rapper's real first name, is set to drop August 16, as shown by two posts.

Thugger's last full-length release was Slime Season 3, which dropped in March, one month after his I'm Up surprise mixtape.

In the meantime, Young Thug squashed his beef with Future and modeled womenswear for Calvin Klein.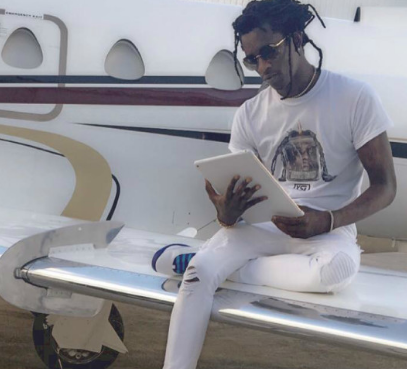 AUGUST 1, 2016

Kevin Gates is currently battling battery charges from his infamous 2015 incident where he kicked female fan Miranda Dixon during one of his performances and it appears his legal team will have to go back to the drawing board, seeing that their attempt of claiming Florida's stand-your-ground rule has failed.

The controversial law became part of national conversation back in 2012 when it was eventual catalyst for George Zimmerman's not guilty verdict for killing 17-year-old Trayvon Martin. Gates, 30, was in a Lakeland, FL courtroom on Thursday, July 28, when County Judge Sharon Franklin not only rejected the motion to have the case dismissed, she let him know his actions during the concert were totally out of line.

"While a simple act of touching or pushing someone without his or her consent may amount to simple battery, the Court finds that such a minor act does not necessarily rise to such a level as to justify the use of force in return," Franklin wrote in the five-page order, according to The Ledger.

"Defendant testified that he is always scared for his safety at his shows because of death threats he's received, yet he allowed a very young child to not only walk out on stage with him but allowed this child to remain on the stage for the entire performance," Franklin wrote while another excerpt called Gates' recount of the incident "troubling in terms of his credibility" due to his recollection of no one being near him when he reacted with his Nikes.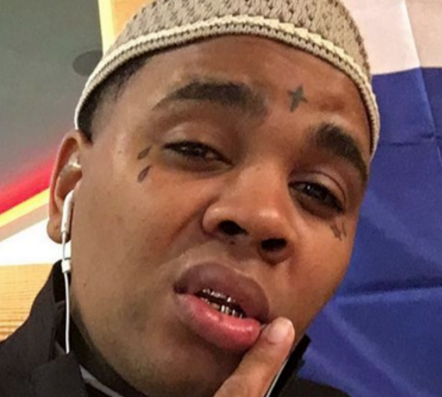 JULY 30, 2016

Ice Cube is bringing back an old favorite, "Hollywood Squares," except he's putting a twist on it and renaming it "Hip Hop Squares," according to The Hollywood Reporter.

The original program ran for four decades and featured celebrity guests in a tic-tac-toe style game show.

The N.W.A rapper is partnering with VH1, which has ordered 20 episodes of "Hip Hop Squares." Ice Cube is to executive produce the show with featured guests slated to include rappers, comedians and other entertainment stars.

Ice Cube is coming off his appearance in Barbershop: The Next Cut and the success of the N.W.A biopoic Straight Outta Compton, which he executive produced with Dr. Dre and Eazy-E's widow, Tomica Woods-Wright. The group was inducted into the Rock and Roll Hall of Fame in April.

He is set to receive a star on the Hollywood Walk of Fame as a member of the Class of 2017.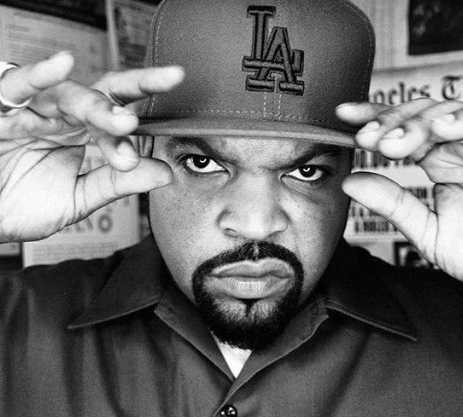 JULY 27, 2016

Waka Flocka Flame is claiming all the wins on his latest mixtape, LeBron Flocka James 4 with production from Southside aka Sizzle.

The Brick Squad rapper pays tribute to the now three-time NBA Champion with 15 tracks where he raps about his presidential campaign, getting money and his relationship with Gucci Mane.

Fans are still waiting for Flockaveli 2, which Waka Flocka has said Atlantic blocked from releasing. So in the mean time, we can enjoy Flockaveli 1.5 and this new project.

Here's the Tracklist:

Real Nigga No Flex
Ball Hard
How You Say
One Eyed Shooter
FlockaSizzle Freestyle
Get Whacked
All I Know
Workin' Wit A Check
What's A Party
Ain't Shit Sweet
New Year
Timeline
Chill Baby
Hype
Outro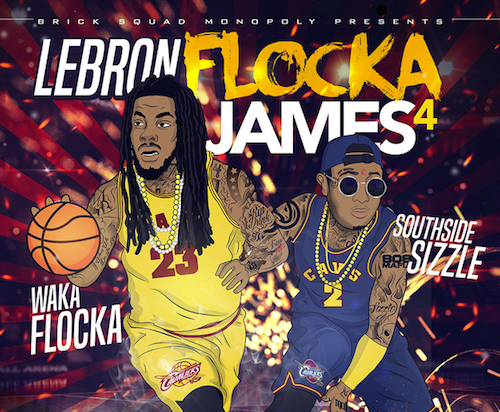 JULY 25, 2016

Lil Wayne decided he'd had enough after performing four songs at the High Times Medical Concentrates Cup in San Bernardino, California over the weekend.

As the Saturday night headliner, Wayne was scheduled to play for an hour, but left the stage abruptly after performing for around 10 minutes saying, "Don't you ever, ever, ever ask me to do this s**t again."

Also of note, he was wearing what appeared to be a hand-made "F**k Cash Money" hat, a reference to the label he's been in verbal and legal disputes with over the release of his music.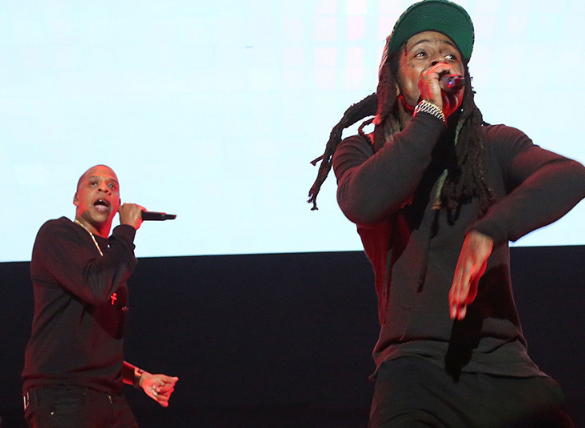 JULY 22, 2016

Young Buck found himself behind bars after making threats against his ex-girlfriend.

Young Buck was arrested in Tennessee earlier this week after he threatened to burn down his ex's apartment, and then showed up at her home. Although the rapper allegedly kicked down the door to the woman's apartment, nothing on the inside was disturbed.

After being arrested yesterday (July 21), he was released shortly after on $5,000 bond.

Young Buck found himself in legal trouble months ago when he was accused of violating his parole. According to his parole officer, the musician was stopped for a moving violation in April and did not report the violation.

Additionally, weeks before the violation, Buck was accused of making threats to the boyfriend of the mother of his child.

Given that Young Buck is currently on probation, this latest arrest could lead to more trouble for the rapper.




JULY 20, 2016

Gucci Mane was joined by two of his Atlanta connects, during filming for his latest music video.

Usher & Young Thug were among the talent to join the newly-freed Gucci Mane as he filmed the music video for his "No Limit" record.

Behind the scenes footage obtained from a series of Snapchat videos shows Gucci rapping in front of a Basquiat-inspired mural, surrounded by a zebra and a group of women clad in black and gold.

Gucci can later be seen filming separate scenes with Usher and Thugger.

Following his release from prison weeks ago, Gucci Mane has put in work recording new music and preparing for his homecoming concert, which is scheduled to take place in Atlanta on July 22. The rapper's Everybody's Looking album is also slated to drop this Friday.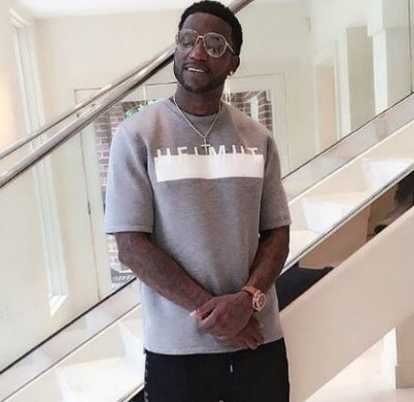 JULY 19, 2016

Young Thug has mo' baby mama drama as he blasted the mother of two of his children today (July 18) on Twitter.

Among his posts, Thugger questions the woman's independence and seemingly responds to her claims that he is an unfit father.

"The whole house smell like piss but I'm unfit ???" he says. "… My son chain broke and u put a safety pin on it but I'm unfit??"

Somehow, Rich Homie Quan is involved.

"Don't ever try to embarrass me to the public junky hoe… ME OR QUAN DONT WANT CHA!!" he says.

The mother reportedly sent the Atlanta rapper a warrant for child abandonment, which is criminal non-support misdemeanor in Georgia if someone does not provide adequate food, clothing or shelter for a child for 30 days. The penalties if found guilty of the crime include a $1,000 fine or a 12-month prison sentence. Thugger calls out the woman, saying that he pays plenty of child support.

"I pay 4K a month for my 2 kids by u bum…. But u sent a letter to my house for a child abandonment warrant!!!" he says.

Back in November, Young Thug was on the social media site demanding custody of his children, saying he can offer a better life for them than their mothers.

"I refuse to come on Cleveland ave, that's called backtracking," he said. "I just wanna no y should a peasant with no job, or future, or apartment/house/condo have custody of a rich mans child!! I'm lost."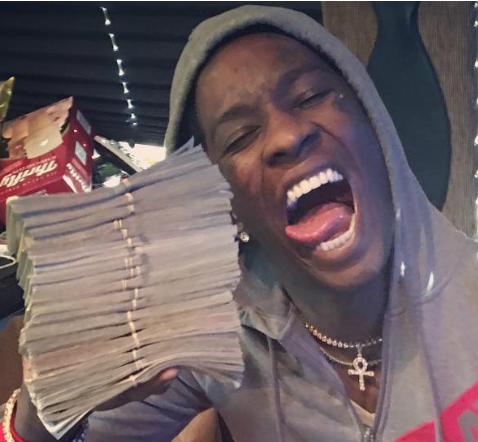 JULY 18, 2016

The Los Angeles area Crips and Bloods signed a cease-fire peace treaty yesterday (July 17).

Shortly after Snoop Dogg and The Game's peaceful rally to the Los Angeles Police Department, Operation H.U.N.T. (Hate Us Not Today) made another call-to-action for all their local hood gangs to congregate at a South Los Angeles community center, where the Nation of Islam would also be making an appearance represented by Minister Louis Farrakhan.

"On behalf of myself @SnoopDogg, & the honorable @louisfarrakhan I want to extend the invitation to all CRIPS, BLOODS, ESE's & all other gang members, major figures & GANG LEADERS from every hood in our city as well as the surrounding cities to our meeting," The Game captioned under the invitation on Instagram.

The topic of discussion during the symposium was how to become better role models for the youth in these neighborhoods and how to make the area a safer place.

They had a great turn-out, with overflow as some attendees who couldn't get into the center watched the proceedings on a huge screen outside.

"It's beautiful out here today people & together we are going to makes waves in the direction of saving this city & others from the re-occurring plague of death here & worldwide," The Game wrote. "Be apart of the solution….. I'll lead the way."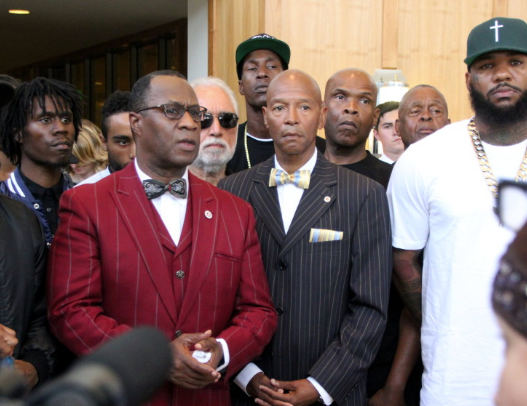 JULY 15, 2016

Pop star Rihanna was present in Nice, France when a man killed more than 80 people by plowing his truck into a crowd gathered to celebrate Bastille Day.

Hot 108 Jamz has learned, due to yesterday's (July 14) attack in Nice, Rihanna's performance in the city, which would have taken place today (July 15) at Allianz Stadium, has been canceled.

Rihanna provided an update to fans via Instagram, and also sent her condolences to the victims of the deadly attack and their families. The singer uploaded an image of a heart featuring the colors of the French flag, and added the following caption:

"Due to the tragic events in #Nice, my concert scheduled for tomorrow July 15 at Allianz Stadium will not be going ahead as planned. Our thoughts are with the victims and their families"

The Nice Jazz Festival, which was scheduled to kick off on July 16, has also been canceled. Noted funk singer George Clinton was among the acts scheduled to perform at the five-day long festival.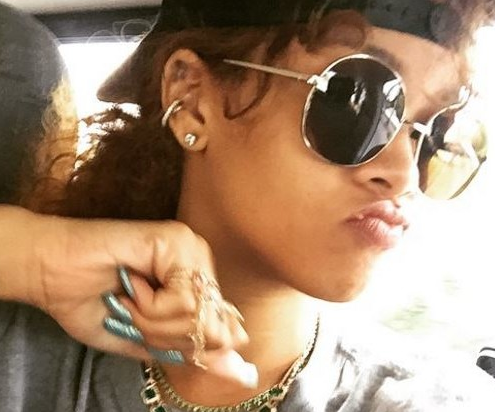 JULY 14, 2016

Although Atlanta rapper Rich Homie Quan has apologized for his disastrous performance at VH1 Hip Hop Honors, he has now passed the blame to the teleprompter.

During an interview with V103, Rich Homie Quan explained that he informed those putting on the show that he didn't know all the words to Biggie's verse on "Get Money." He then revealed that a teleprompter was put in place, but when showtime came, the words were not there.

"Yeah, we rehearsed…I knew it by heart. But then my words–I told them I didn't know all the words. So, the words were supposed to be on the teleprompter and they weren't there," Rich Homie Quan said.

When the popularity of Biggie and Lil Kim's 1995 record was brought up during the interview, Quan clarified that he was brought up on the music of Southern wordsmiths like Kilo Ali, OutKast, and T.I.

"Being from Atlanta, I grew up on the Kilo Alis, the OutKasts, the T.I.s. The only song I know by Biggie is 'Juicy,'" he said.

Following the backlash from his performance at VH1 Hip Hop Honors, Rich Homie Quan issued a lengthy apology via Instagram.

"I assure you that I never intended to disrespect Biggie Smalls," Rich Homie Quan wrote in his apology. "I have long respected his work and his contribution to the rap game. I greatly apologize not only to Biggie Smalls, but also to all of my fans and to New York. The city of New York has been nothing but good to me."