▪ DAILY HIP HOP NEWS FROM HOT 108 JAMZ
Hip Hop News For: NOVEMBER 23, 2017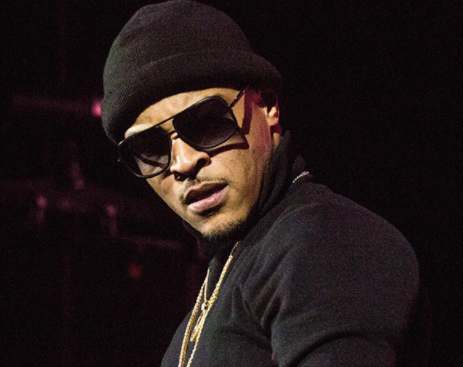 T.I. Co-Signs 21 Savage's Callout Of OG Rappers

As expected, 21 Savage's recent message to OG rappers has been met with both criticism and praise.

One OG who wasn't offended by 21's callout, which was shared on social media on Tuesday (November 21), was T.I. The 37-year-old Atlanta vet declared that Savage was speaking "real truth," and went on to detail the ways in which Savage's message resonated.

T.I. reposted Savage's note to Instagram, and added the following caption:

"@21savage lil bro speaking real truth tho. The fact of the matter is… There's been good,bad, great,mediocre artists,&otherwise in EVERY generation …. Even ours(2000s) , The Founding era (80s) & the golden era of the 90s. They're not the only generation to make "user music" either. Can anyone remember a Lil album called "The Chronic"? Or hit Recs like "Sippin on some Sizzurp"…. Regardless of the subject matter…This is THEY TIME."

He continued, "Couldn't nobody tell us how to run ours,or make us sound how they thought we should… Live ya life & do ya stuff young'n. Just bare with us,&try to understand …. y'all niggaz kinda different & take some getting used to. As the elders gotta understand they're SUCCESS JUSTIFIES the CHANGE. The Numbers DONT LIE!!! Can't hate on that."


»past news stories
From the makers of Hot 108 Jamz comes...

a NEW
R&B Channel
- "REAL R&B"


CLICK HERE TO LISTEN
We're building this NEW channel with your input.
Please listen and let us know what you think so far.
Give us your feedback > HERE
Hip Hop is a fast paced, constantly evolving, music genre. Hot 108 mz is committed to providing you with the latest news, newest music and updated information 24/7 - 365. Visit Hot 108 Jamz daily for round the clock updates live from the hip hop capital of the world New York City!
▪
Hot 108
Jamz MegaCity Mini's - 8:30pm
& Eastern - Monday's & Wednesday's

Hot 108 Ja
mz Mix DJ's spin the hottest mini's every Monday and Wednesday nights at 8:30pm Eastern. Resident DJ: DJ Wrapid, DJ XTC, DJ Wax-N-Tacs and more. »
Listen Live
▪
VOTE NOW!
- Request Your Favorite Song

Hot 108 Jamz plays back the 8 most requested songs every weeknight (Monday - Friday) at 8:00pm Eastern. Make your »
Request NOW!
Visit Hot 108 Jamz DAILY!