▪ DAILY HIP HOP NEWS FROM HOT 108 JAMZ
Hip Hop News For: OCTOBER 6, 2017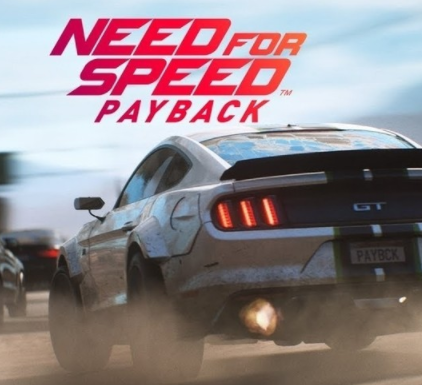 Electronic Arts has unveiled the soundtrack for the upcoming Need For Speed Payback video game, which is scheduled to drop on November 10. With past editions of the Need For Speed franchise featuring the likes of Fat Joe and Snoop Dogg, EA's latest game once again offers a Hip Hop-influenced collection of songs.

A$AP Ferg, Nas, DJ Shadow, Run The Jewels, Rae Sremmurd, Vince Staples, Action Bronson, Meek Mill, Trina, Post Malone, Leikeli47, Jaden Smith and P.O.S are all featured on the soundtrack. There's some UK flavor too with contributions from Stormzy, Wiley, Giggs and Kano.

"I grew up on Need for Speed and it's an honor to now have my music be a part of it," A$AP Ferg said in a statement. "Growing up in Harlem, we always dreamed of driving fast rare race cars."



* YOUR OPINION MATTERS
Please visit our Facebook page for today's music
question. Thanks!
»past news stories
From the makers of Hot 108 Jamz comes...

a NEW
R&B Channel
- "REAL R&B"


CLICK HERE TO LISTEN
We're building this NEW channel with your input.
Please listen and let us know what you think so far.
Give us your feedback > HERE
Hip Hop is a fast paced, constantly evolving, music genre. Hot 108 mz is committed to providing you with the latest news, newest music and updated information 24/7 - 365. Visit Hot 108 Jamz daily for round the clock updates live from the hip hop capital of the world New York City!
▪
Hot 108
Jamz MegaCity Mini's - 8:30pm
& Eastern - Monday's & Wednesday's

Hot 108 Ja
mz Mix DJ's spin the hottest mini's every Monday and Wednesday nights at 8:30pm Eastern. Resident DJ: DJ Wrapid, DJ XTC, DJ Wax-N-Tacs and more. »
Listen Live
▪
VOTE NOW!
- Request Your Favorite Song

Hot 108 Jamz plays back the 8 most requested songs every weeknight (Monday - Friday) at 8:00pm Eastern. Make your »
Request NOW!
Visit Hot 108 Jamz DAILY!